A Tradition of Excellence
Spring Sports
Spring Season Athletics Headlines
---
Spring Season Athletics Information
About the Spring Season Athletics Program
A Longstanding Tradition of Excellence
Through the years, the Huntington interscholastic athletics program has played an important role in the lives of students and community members. An integral part of the Department of Physical Education, organized athletics in the Huntington School District date back more than one hundred years. Since the inception of sports teams here, Blue Devil competitors have won every possible honor bestowed on high school athletes.
Life Lessons and Opportunities to Participate
Students who choose to participate will learn lessons in the value of hard work, teamwork, personal sacrifice and commitment, time management, respect for authority and rules, as well as how to lead and follow. A myriad of sports are offered during fall, winter and spring seasons. Students can choose to compete on one team each season. Parents of athletes, alumni, and community members who want to support and become involved in the athletic program have an opportunity to join the Huntington Booster Club. This organization sponsors many activities and promotes and enhances the operation of the athletic program.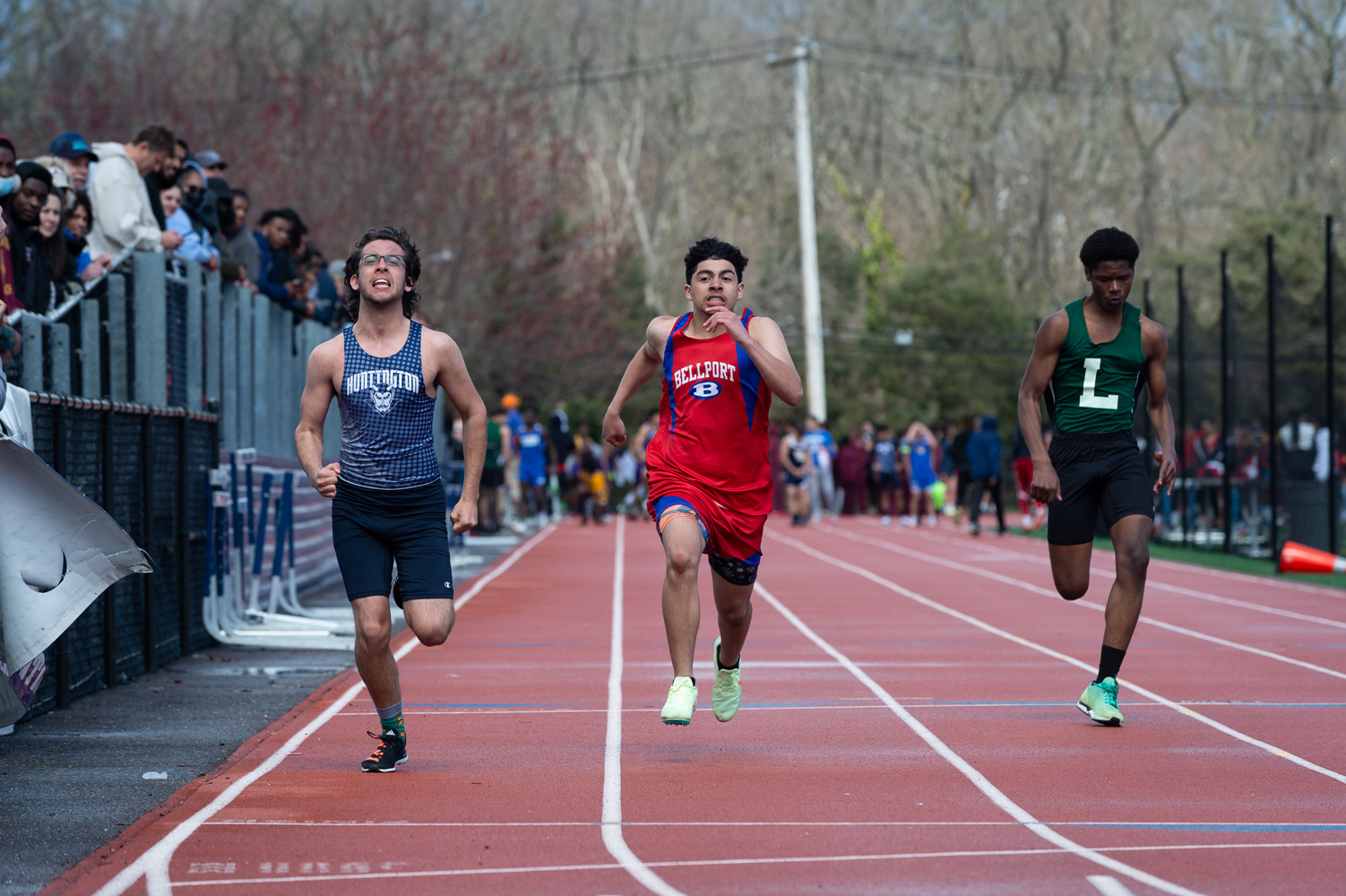 Communication made Easy
Schedules for all teams and directions to away contests are available from the athletic office or by logging onto the Section XI website at www.sectionxi.org.
Coaches are also available to discuss any aspect of their specific program with prospective athletes and/or parents. For further information, including tryout dates and sports offered by season, please call the athletic office at 631-673-2018.
Spring Season Athletics Leadership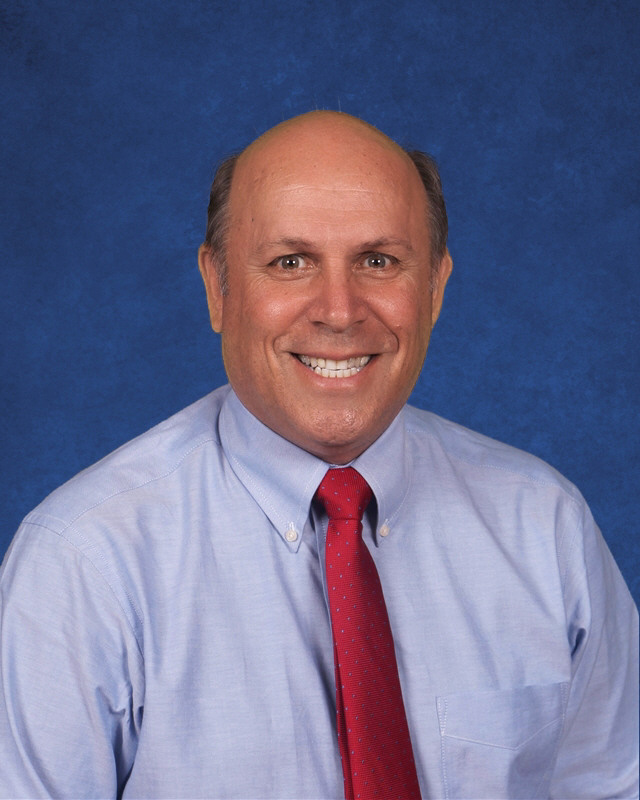 James M. Hoops
District Director for Athletics, Health and Physical Education
James M. Hoops assumed the position of district director of health, physical education and athletics on July 1, 2021. He previously served for three years as coordinator of physical education, athletics and special projects. He has worked full-time in the district since April 1984 and has been a physical education teacher since September 1990. He is also certified as a social studies teacher.
A graduate of John H. Glenn High School, Mr. Hoops obtained undergraduate and graduate degrees at Stony Brook University, through which he also obtained his school administrator certification. He has coached wrestling on the high school level and boys' and girls' tennis and girls' soccer on both the middle school and high school levels. He has also coached middle school boys' and girls' soccer and baseball.
While serving as assistant coach to iconic Hall of Fame head coach Lou Giani, the Blue Devil wrestling team won several Suffolk and state team championships along with 17 individual county and eight state champions.
Mr. Hoops has also served as the district's public information coordinator since July 2001. He maintains Huntington UFSD's website content and also prepares items for the district's various social media platforms.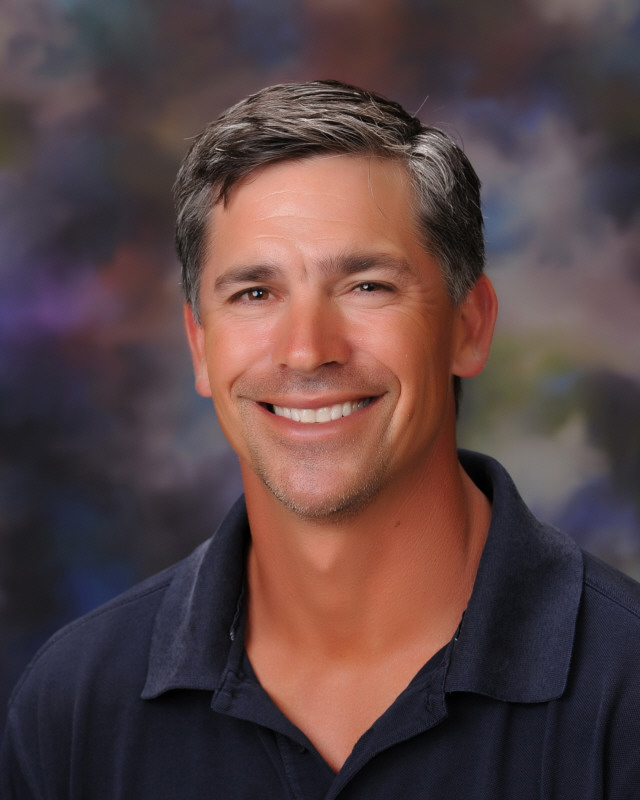 Michael Marinello
District Coordinator for Physical Education, Athletics and Driver's Education
Michael Marinello has been the district's coordinator of physical education, athletics and driver education since July 1, 2021. He has been a Huntington physical education teacher since September 1995. He earlier taught at Western Suffolk BOCES for five years.
A graduate of Sachem High School, Mr. Marinello earned an undergraduate degree at Springfield College in physical education and a master's degree at Stony Brook University in liberal studies with a concentration in health science. He has coached high school golf, high school and middle school wrestling, JV tennis and middle school baseball and boys' track and field.
Currently the head coach of the Huntington High School varsity golf team, Mr. Marinello is also an assistant varsity wrestling coach. He has been a well-known and well-liked faculty member and athletic coach who also lives in the community and has sent his own children through Huntington High School.
Mr. Marinello is a CPR and First Aid trainer. He has also been a volunteer emergency medical technician. He has taught driver education for many years and he leads the district's program.
Spring Season Athletic Teams
Huntington HS
Spring Sports Season Athletics
Varsity and JV Program offerings
Baseball Team info coming soon!
Boys' Lacrosse Team info coming soon!
Girls' Lacrosse Team info coming soon!
Golf Team info coming soon!
Boys' Tennis Team info coming soon!
Boys' Track Team info coming soon!
Girls' Track Team info coming soon!
Unified Basketball Team info coming soon!
Spring Season Athletics Videos and Galleries
Huntington Blue Devil Senior Athletic Awards Slideshow Film 2023
Video montage of Senior Moments throughout the 2022-23 school year. Credits: Darin Reed
Spring Sport Events and Slideshows
Games and Memorable Blue Devil Moments
Spring Season Athletics Honors
Our Partners in Excellence
200+
Challenging Academic Courses
30+
Interscholastic Athletic Teams
90+
Colleges and Universities accepting 2020 HHS Graduates