Diana Rich, Director
1-631-673-2115
Linda Costello-Roth, 7-12, Chair
1-631-673-2046(Finley)
1-631-673-2093(HHS)
Valerie Kolinger, K-6, Chair
631-812-2388
Nicole Vidiri Silva, CPSE - Grade 4, Chair
631-673-2159
Diana Rich assumed the position of district director of special education and student support services in May 2017. She had earlier served as Huntington's K-6 chairperson of special education.
Ms. Rich earned a BA degree in education at Niagara University in 1998 and a master's degree in special education at CUNY-Queens College in 2001. She obtained state administrator's certificate in 2005 after studying at CUNY-Hunter College.
Prior to coming to Huntington, Ms. Rich worked for AHRC (Assn. for the Help of Retarded Children) July 2000 to March 2012 as a special education program curriculum coordinator, director of early intervention and universal pre-kindergarten, director of special education pre-school and center based early intervention program and principal of a special education pre-school. Earlier in her career, she worked as a special education administrator in the New York City public schools.
---
Linda Costello-Roth is Huntington's chairperson of special education, 7-12. Born in Brooklyn, she moved to Huntington in 1970 and attended Village Green School, Huntington Elementary School, Woodhull Elementary School, J. Taylor Finley Junior High School and Huntington High School, graduating with the Class of 1982.
An outstanding athlete at a young age, Mrs. Roth played on the Finley volleyball, basketball and softball teams and starred on the boys' soccer team, since there was no girls' squad at the time. She continued her sports career at Huntington High School, playing on the field hockey, volleyball and basketball teams. She captained the first Blue Devil girls' soccer team as a senior.
The Huntington alum earned an undergraduate degree in business management at Hartwick College in Oneonta and a graduate degree in special education at Long Island University-C.W. Post College.
The veteran educator began her teaching career at Finley Middle School in 1992. Mrs. Roth obtained a state administrator's certificate in 2003. She's coached boys' and girls' soccer, tennis, lacrosse and volleyball at Finley and field hockey and lacrosse at the high school.
Consistent with her passion to serve the young people of the community, Mrs. Roth has immersed herself in the Special Olympics program, coaching Huntington High School floor hockey, track and field and snowshoe teams.
The Huntington Booster Club honored Ms. Costello-Roth in October 2014 at its gala at the Huntington Crescent Club for her Blue Devil athletic and coaching careers and for her work with the high school's Special Olympics athletes.
---
Valerie Kolinger, K-6 Chair
Valerie Kolinger assumed the position of special education chair for grades K-6 on June 16, 2017. She obtained Bachelor of Science (childhood education) and Master of Science (literacy, B-6) degrees at St. John's University in Queens in 2005 and 2007, respectively. She earned a Certificate in Educational Leadership at the College of Saint Rose in 2014.
Prior to coming to Huntington, Ms. Kolinger worked as a K-5 special education teacher at PS 60 in Woodhaven, Queens from September 2006 through June 2015. She served on the New York City Board of Education's Committee on Special Education from September-December 2015 and on the Committee on Pre-School Special Education from January 2016 until her appointment in Huntington.
---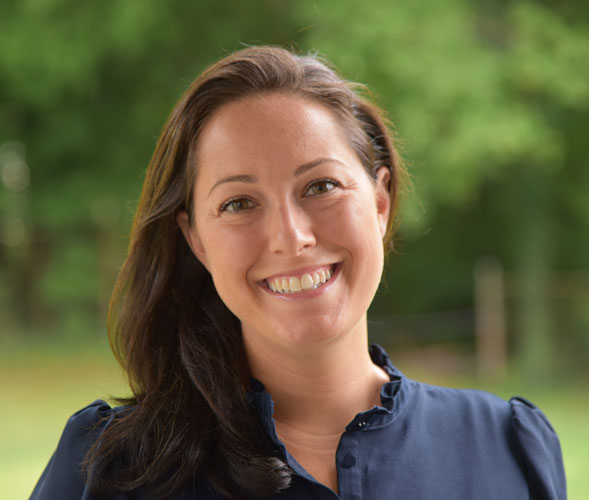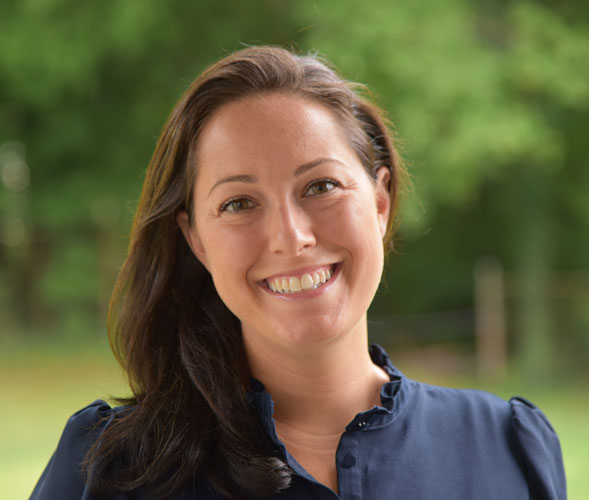 Nicole Vidiri Silva, CPSE-Grade 4 Chair
Nicole Vidiri Silva has been the district's chairperson of special education covering from pre-school through fourth grade since July 1, 2021.
Ms. Silva obtained a Bachelor of Science degree in human development at Binghamton University in 2007. She earned a Master of Science degree in social work at Columbia University in 2009 and an Advanced Graduate Certificate in school district and school building leadership at Stony Brook University in 2021.
At the time of her appointment in Huntington UFSD, Ms. Silva had been working as dean of students and social and emotional learning in the Oyster Bay-East Norwich school district. She previously worked there as a bilingual social worker.
Ms. Silva has also worked as a bilingual social worker in Hicksville, Patchogue-Medford and at Developmental Disabilities Institute and as a social worker at Sachem. She was an early intervention/CPSE social worker at Bilingual's Inc.