Finley Girls' Lax Has Fun While Winning
A very young J. Taylor Finley Middle School girls' lacrosse team turned in a successful season, compiling a 5-2-2 mark with big wins over powerful Northport and East Northport.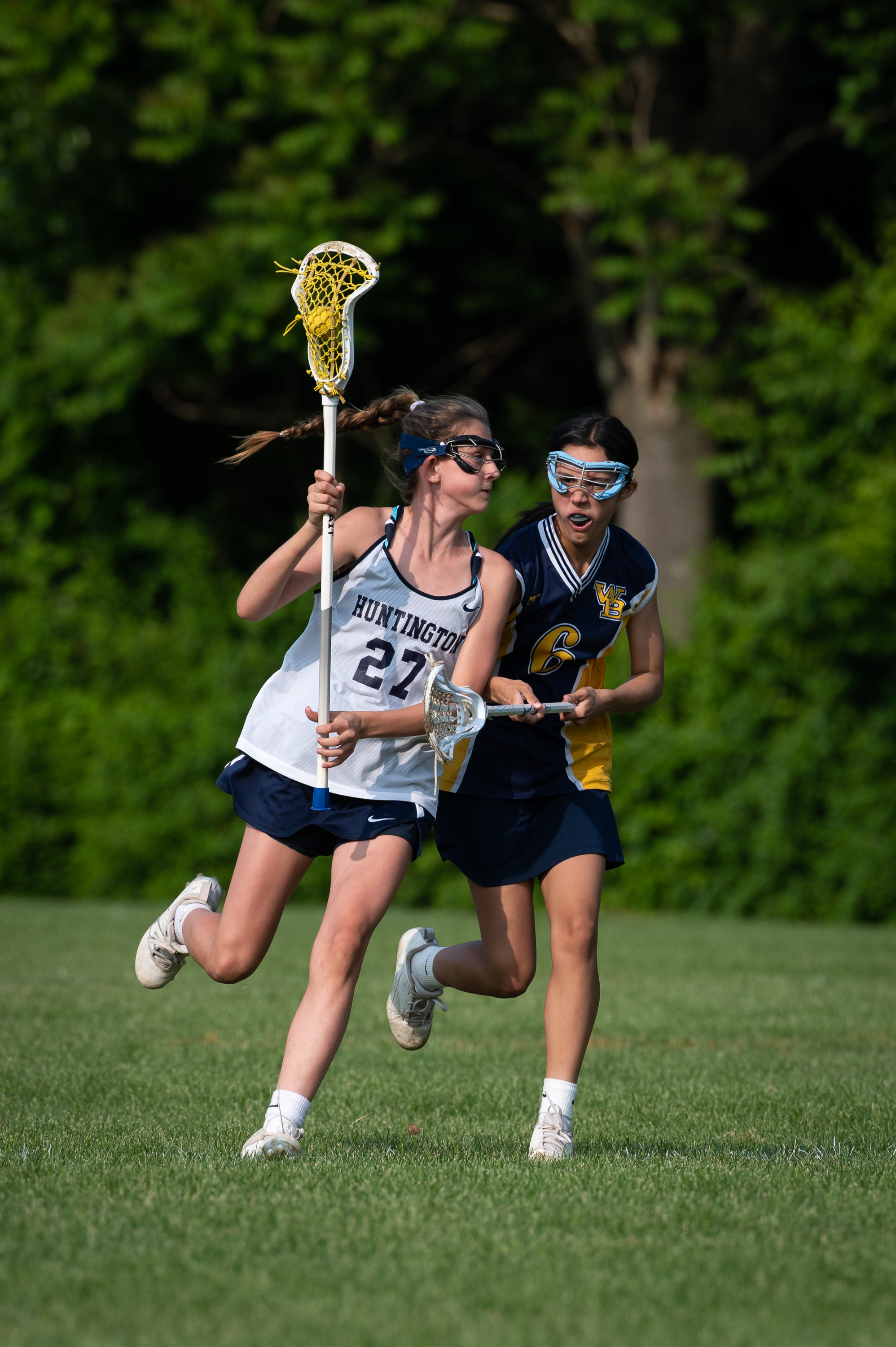 Coached by Hildi Stanford and Greg Dieterich, Finley was captained by Alexis Haas, Amelia Carino, Fiona Lynch and Dakota Respass. The Blue Devils defeated Lindenhurst (10-5), Stimson (10-6), West Babylon (16-0), East Northport (10-7) and Northport (12-6); dropped games to West Islip Beach (9-5) and Oldfield (12-5) and tied West Islip Udall (5-5) and Commack (10-10).
"Our team was always having fun," Stanford said. "Practices were filled with laughter and smiles. Friday practices were a team favorite as the captains ran the practices, which were filled with fun games and the team's favorite drills. The girls worked together as a family. They were very supportive of one another, always cheering each other on."
Finley was led by Ava Bencivenga (midfield; seven goals); Cassidy Harris (defense), Claire Dello-Iacono (midfield/defense; nine goals), Emma Barch (midfield; 15 goals) and Juliet Johnson (goalie; 19 saves per game average).
"Ava Bencivenga was great in placing the draw to guarantee possession," Stanford said. "She made terrific decisions with passes inside the eight meter line making for quite a few assists. Her overall positive attitude added to team morale and kept everyone position and upbeat throughout the season."
Harris was also a key to Finley's successful season. "Cassidy was our top defender," Stanford said. "Her field IQ and knowledge of where she needed to be was unmatched. She came up huge with forced turnovers, ground balls and speed to clear the ball. Cassidy also scored several goals on coast to coast clears."
Dello-Iacono proved to be a strong midfielder who pitched in to help the team by also playing defense. "Claire had the ability to get herself open and grab the ball for a goal when it was needed," Stanford said.
Barch also emerged as a skilled player. "Emma was our leading goal scorer with 15," Stanford said. "Her speed, ability to get open and perfectly aimed shots made her unstoppable."
In Johnson, Finley had one of the top young goalies in the county. " Juliet was a force in the goal," Stanford said. "Her ability to talk to the defense and get them to slide into where they needed to be was super helpful in stopping goals. Juliet was a master at stopping eight meter shots."
With so many players eligible to return next spring, Finley is anticipating being able to field another strong team.
"We are hoping for another successful season," Stanford said. "The seventh grade had a strong core group. We are excited to see what they are able to do now that they have their first year under their belt."