Blue Devil Flag Football Team's Debut Nears
The debut of Huntington High School's new varsity girls' flag football team is inching closer. The Blue Devils will play a 10 game schedule. Gorgeous uniforms provided by the New York Jets have been ordered and are expected to arrive soon. Practice kicks off on Monday, March 13. All girls in grades 9-12 are eligible to try-out.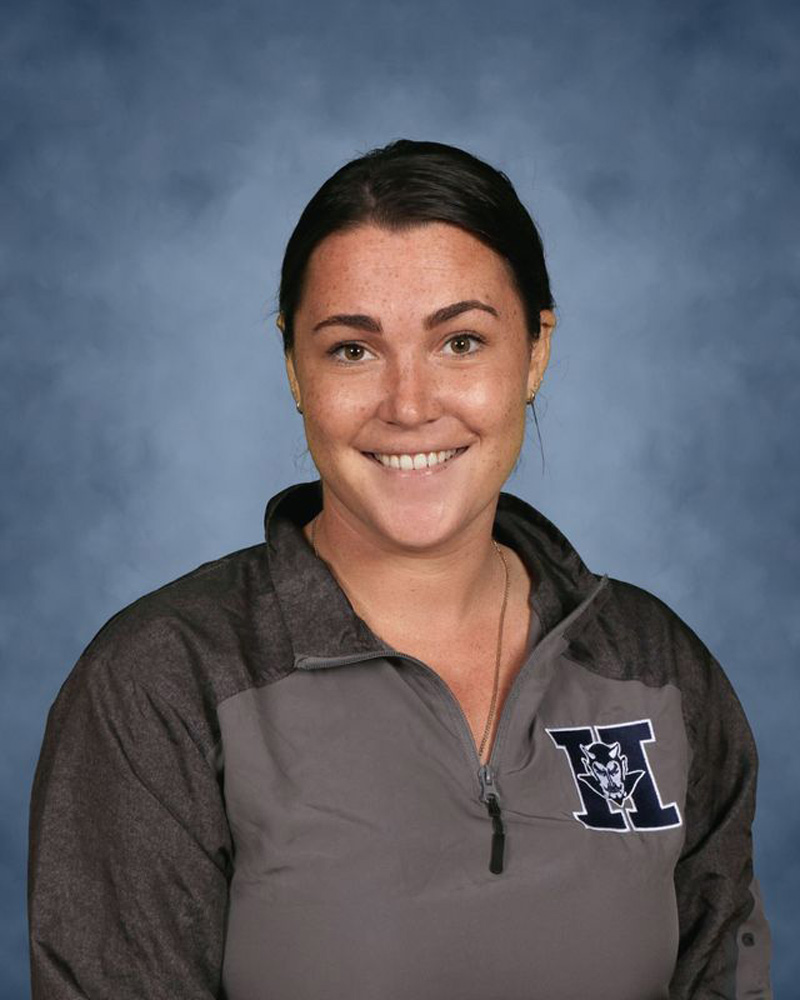 The team will practice outdoors at the high school, either on a 40 yard field that's being created adjacent to the building and tennis courts or on the Blue Devil Stadium turf, which will be the site of home games.
Huntington High School physical education teacher Shea Scully is team's founding head coach. Gabrielle Valela is the assistant coach. Players can sign-up in the high school nurse's office beginning Monday, February 13.
Students interested in participating should join the Huntington girls' flag football program's Remind group as soon as possible by texting the number 81010 to @2cgfefa.
Scully has created a HHS Girls Flag Football Interest Form that students can click on, complete and submit. Players should log in from their Google account with their hufsd.edu email address. Students or parents can also send a message to the coach at sscully@hufsd.edu.
Football is in Scully's blood. Her uncle, John Scully played guard at Notre Dame, garnering All-American honors. He went on to play ten seasons in the National Football League for the Atlanta Falcons.
Scully has been recruiting players to the new Blue Devil team. Practices will include conditioning, drilling and scrimmaging. Previous knowledge or experience playing football is not required.
The finalized 10 game schedule includes:
• April 3 – Home game vs. Connetquot at 5 p.m.
• April 14 – Away game at Northport at 5 p.m.
• April 19 – Home game vs. Hauppauge at 4 p.m.
• April 22 – Away game at Half Hollow Hills at 2 p.m.
• April 25 – Away game at Harborfields at 4:30 p.m.
• April 26– Away game at Amityville at 5 p.m.
• May 4 – Away game at Lindenhurst at 5 p.m.
• May 6 – Home game vs. North Babylon at 2 p.m.
• May 10 – Away game at Walt Whitman at 4:45 p.m.
• May 12 – Home game vs. Sayville at 5 p.m.