March 22, 2022
Aislyn Franciscovich is one of the hardest working students at Huntington High School and one of the kindest and most compassionate, too. The junior is a wonderful artist on top of being exceptional in every other discipline, including athletics.
The teenager's oil painting on canvas was picked for display at the Huntington Arts Council's High Arts Showcase XVIII exhibit that is currently running at the Main Street Gallery in the village.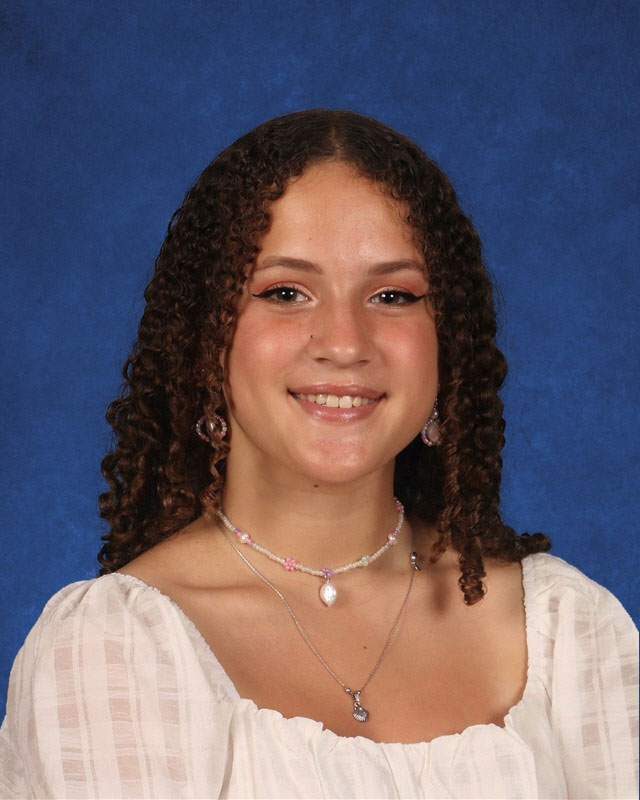 Huntington High School junior Aislyn Franciscovich.
"For as long as I can remember, I have always loved making things," Ms. Franciscovich said. "From hats to jewelry and printmaking, I've tried so many hobbies, but I found my passion in oil painting. I've been painting for three years now and would like to pursue it further in college."
Ms. Franciscovich's framed painting, which is titled "Staring Back," measures 18 x 24 inches. It is priced at $240. The junior is studying with high school art teacher Kristin Singer.
"In 'Staring Back,'" I aimed to use portraiture to convey the uncertainty in identity that many teens face," Ms. Franciscovich said. "The mirror allowed me to present human emotion while commenting on how critical we are of ourselves. Finding who you are and learning to express it is one of the hardest things to do and so I wanted to find a new way to express how lost can make one feel."
A member of Huntington High School's High Honor Roll, Ms. Franciscovich competed this past winter on the highly regarded Blue Devil girls' fencing team.
This year's High Arts Showcase XVIII runs through April 9. "The High Arts Showcase exhibition is an opportunity for young artists in Journey program partner schools to present their artwork in a gallery setting," according to the Huntington Arts Council. "These students learn firsthand what is involved throughout a gallery exhibition; from submitting entries and writing an artist statement to titling, framing and pricing their artwork."
The Main Street Gallery is open Tuesday through Friday from 11 a.m. to 4 p.m. and by appointment at other times. Call in advance for visitation on Saturday and Sunday.