September 21, 2021
The Huntington High School yearbook has been published annually since 1930 in a format close to the current one. The yearly publication takes many dedicated students to design, compile and edit and the 2022 edition will be no different.
This school year's edition of "The Huntingtonian" won't be released until next June, but the yearbook club is already beginning working on the book. All students are welcome to join the club. Teacher Elizabeth Casazza serves as the club's faculty advisor.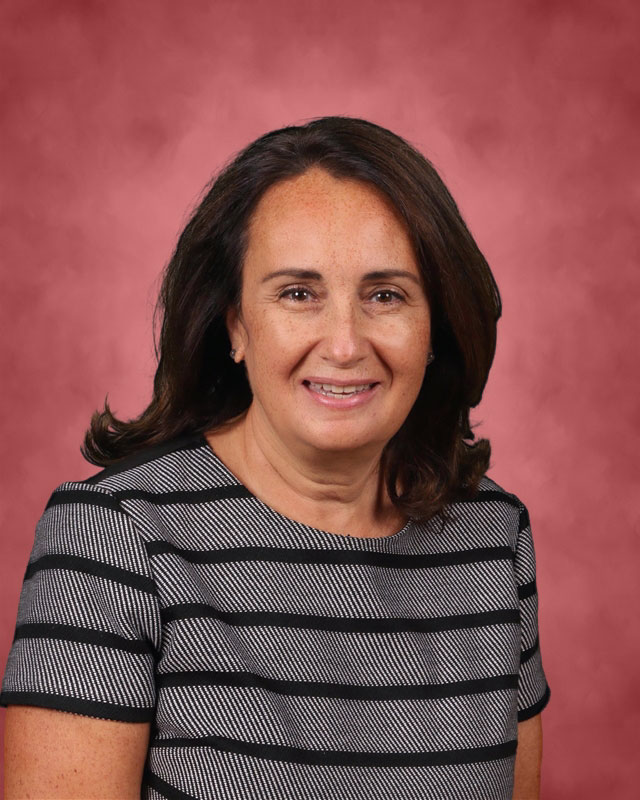 Huntington High School yearbook club faculty advisor Elizabeth Casazza.
Putting the yearbook together is a large undertaking. It runs several hundred pages and contains more than 2,000 photos that tell the story of the school year from start to finish. The quality of the publican has risen from decades ago as technology has advanced.
There's always a need for writers, artists, photographers, technology whizzes, editors, proofreaders and a long list of other specialties. There's also a need for advertisements, which help keep the price of the book affordable. Students savvy in social media are also being recruited to operate the yearbook club's various platforms.
Interested in helping to create the 2022 yearbook? Send a message to Mrs. Casazza at ecasazza@hufsd.edu.
The club seeks to:
1. Create a lasting piece of history in the form of the yearly edition of "The Huntingtonian"
2. Practice shared decision making, collaboration and communication
3. Engage in the process of collecting, curating and editing materials
4. Engage in leadership and outreach
5. Educate members about the digital platform used to develop the yearbook
Yearbook club membership is open to any Huntington High School student. Members can join and work on the overall compilation of the volume or for a specific defined task.
Huntington's School Heritage Museum includes copies of every high school yearbook published since 1930. (No yearbook was published in 1934 during the Great Depression.) Prior to that year, smaller sized pamphlets were issued annually. Those publications were more literary in nature, but did contain some recaps of events, clubs and sports teams. Those pamphlets are also in the School Heritage Museum's collection.