September 1, 2021
When the school bell sounds on Thursday, September 9, Huntington High School will spring to life with about 1,500 students filling the building's classrooms and teachers wasting little time before delivering their first lessons.
While the COVID-19 pandemic continues into a third school year, students and faculty members are anxious to return to even a small sense of normalcy. While masks will continue to be worn indoors and several other safety measures remain in place, in-person classes will be available to all students along with clubs, music programs and athletics.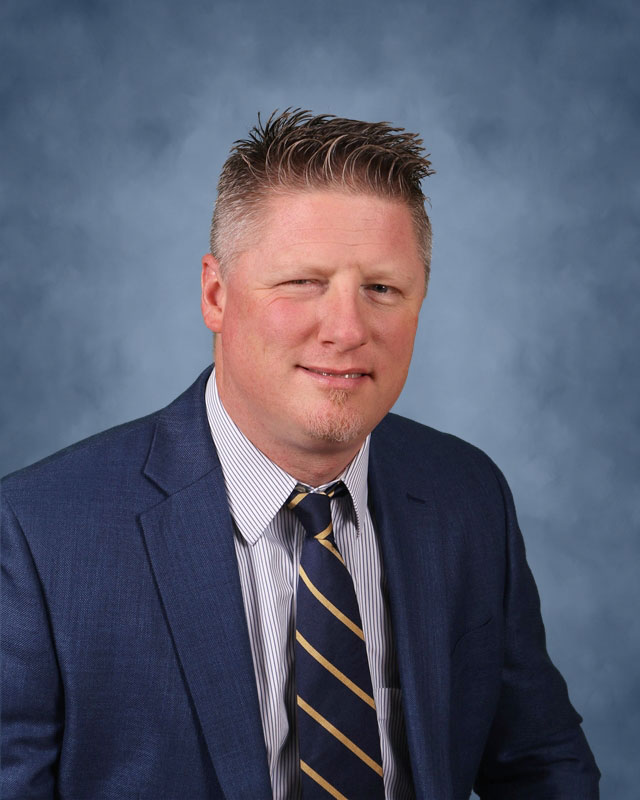 Huntington High School Principal Brenden Cusack.
"As we approach this school year, we begin with some uncertainties around us, but with a great deal of positivity and optimism, " wrote Principal Brenden Cusack in a letter to faculty and staff members. "The central goal this year is to move toward a more normal school environment for our students and for ourselves. School spirit, student well-being and our overall morale will take center stage as we forge ahead."
Sports teams have been formally been practicing since Monday, August 23 and the Blue Devil marching band recently completed its summer training and weeklong camp.
"While we cannot entirely predict what the world may send our way in the coming months, we can take comfort in the knowledge that our ongoing demonstration of resilience and our constant concern for our students' best interests has brought us this far and it has not gone unnoticed," Mr. Cusack wrote to faculty members.
No one could have ever imagined anything remotely like the COVID-19 pandemic and how it has altered the traditional school experience these past 18 months.
"I know it has been no easy task over the past year and a half to ensure that our students have received the best experience possible," wrote Mr. Cusack in his letter. "I have said it before and I'll gladly take this opportunity to say it once again; I am truly grateful to work alongside all of you who have worked so hard through these challenging times."
Now in his seventh year as Huntington High School's principal, Mr. Cusack said he knows "that there is no other place I would rather be." Students and teachers feel the same way.