October 18 , 2021
Southdown Primary School teacher Valerie Murray captured the Long Island Technology and Energy Summit's Most Innovative Use of Technology Award, which is presented to one classroom teacher in Nassau and Suffolk counties "that has demonstrated creative, unique and resourceful use of technology in the classroom."
A fifth year Huntington UFSD teacher, Ms. Murray has presented at local and regional conferences, provided professional development workshops focused on the integration of technology into the curriculum and served as a highly regarded resource for her colleagues.
"I am so honored to be receiving this prestigious award," Ms. Murray said. "I am beyond grateful to work in the Huntington School District, which supports the integration of technology in our classrooms. I love getting to work hands-on with different students and colleagues within the district to help implement a variety of technology tools into their classrooms."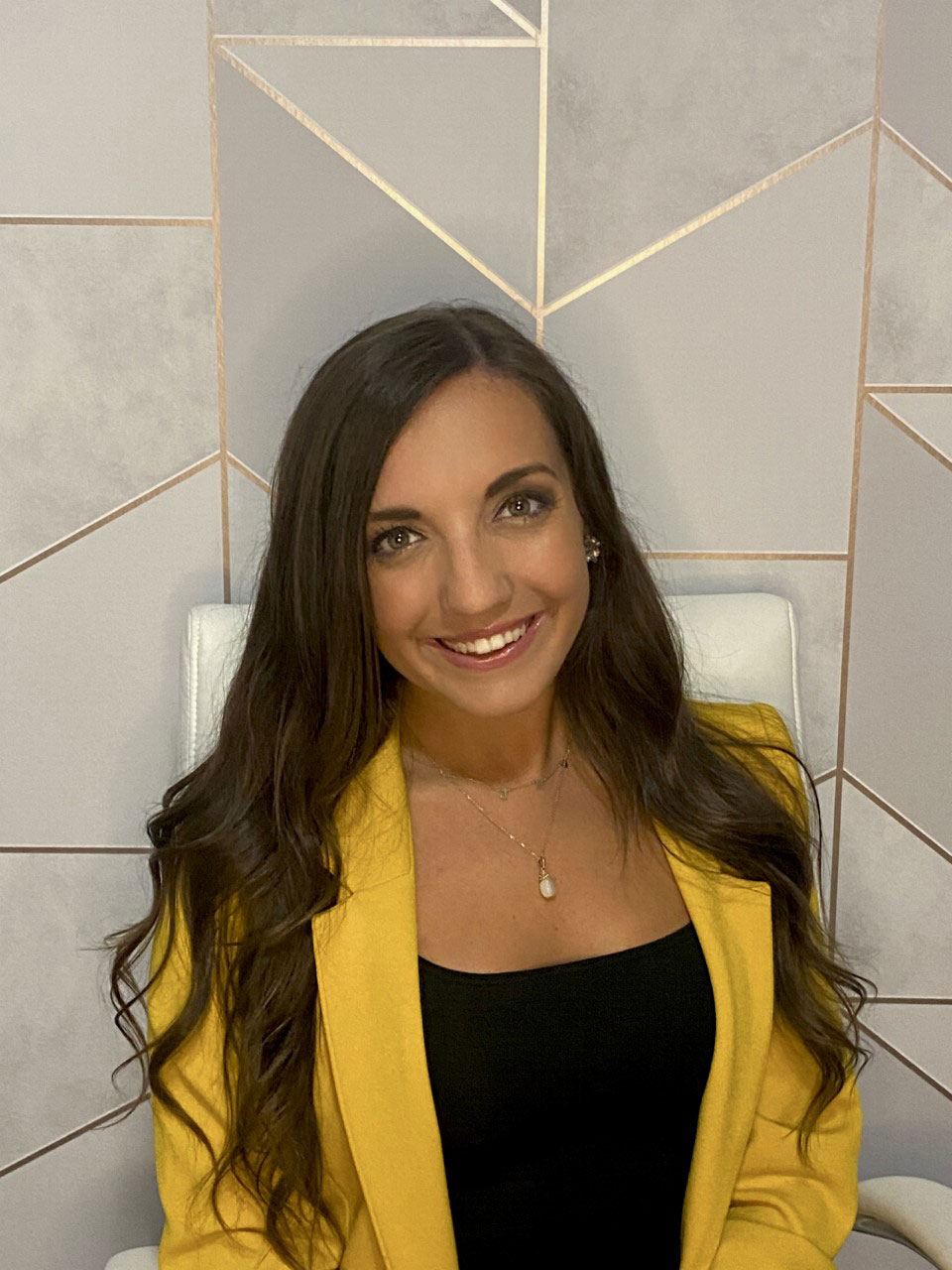 Valerie Murray is one of Long Island's leaders in integrating technology into classroom instruction.
The Huntington faculty member expressed her appreciation for district and building officials who have played key roles in facilitating her work.
"I would like to thank the fantastic administrative team here in Huntington, including [Superintendent] Jim Polansky and [Assistant Superintendent] Beth McCoy," Ms. Murray said. "I would also like to thank Ms. Marybeth Robinette for nominating me for this incredible award and always prioritizing technology for our students. I want to thank Mr. Scott Oshrin who was my principal, my mentor and the person who hired me for my dream job for always supporting and encouraging me. But most importantly I want to thank from the bottom of my heart my students. I would not get to do what I love every day without them. They inspire me every day to be the best teacher I can be and as much as they learn from me, I learn from them. They are the reason; they are my why."
Ms. Murray began her career in Huntington UFSD as a second grade teacher at Southdown Primary School. She obtained her undergraduate and graduate degrees at St. Joseph's College. She also serves as a technology mentor in the district and is well known for incorporating technology across all content areas in her classroom. 
"Valerie recognizes that technology is a tool to increase student engagement," Mr. Oshrin said. "She also realizes that building relationships with students is of paramount importance to achieve her daily objectives. I am so proud of her and look forward to watching her grow throughout her career. Huntington UFSD is lucky to have Valerie Murray as a teacher-leader."
A Nearpod, and Flipgrid certified educator, Ms. Murray enjoys sharing and teaching others how to incorporate these technology tools into their classrooms. As the technology mentor, she provides a variety of professional development opportunities to teachers in the district centered around the concept "The Technology Toolbox." She believes that every teacher, administrator and teacher, or anyone else for that matter, has their technology toolbox and she loves teaching new tools for others to add to their box and use as needed.
The Huntington faculty member also "loves" finding new innovative technology tools that she can share with her colleagues and her students to promote their voice in her classroom. Ms. Murray believes that students should have multiple modalities to express their learning and she enjoys incorporating this with technology.
Ms. Murray has also created presentations and workshops to help and teach parents and families in the district about the technology available in Huntington UFSD and how they can use it to support their children at home. She has collaborated with district administrators and her colleagues to create building-wide technology initiatives such as "Southdown Stories" as well as building a mindfulness website for the school.