October 13 , 2021
Anthony Annunziata knew he wanted to play lacrosse in college, but finding just the right school took time. The wait was worth it as the Huntington High School junior has given Cornell University a verbal commitment after the Big Red recruited the Blue Devil star to play on its NCAA Division I lacrosse team.
A very tough competitor in three sports for Huntington, Mr. Annunziata combines a great sense of humor with steely determination. The teenager plays to win and he keeps his focus on that and not all the drama that sometimes goes along with high school athletics.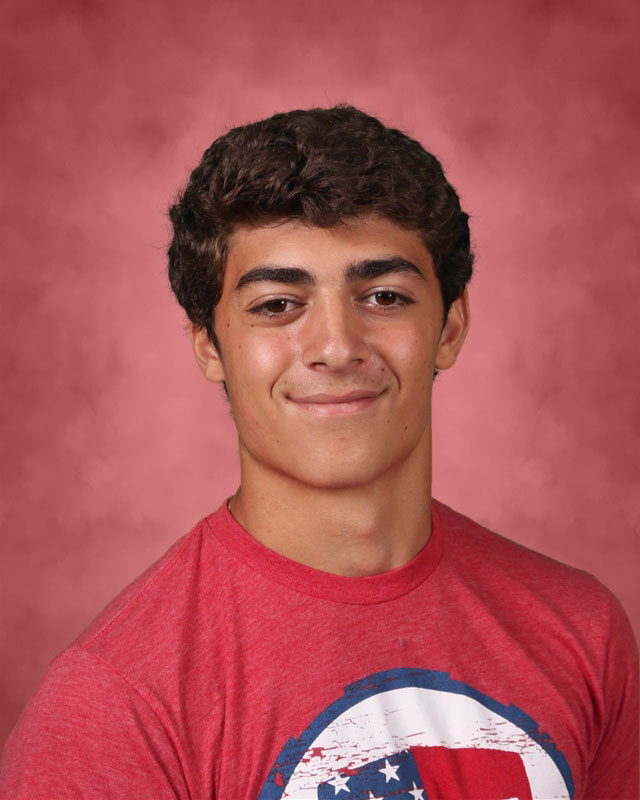 Huntington junior Anthony Annunziata has verbally committed to the Cornell lacrosse team.
The junior has played three sports at Huntington since the seventh grade, earning letters and awards in football and wrestling as well as with the Blue Devil lacrosse team.
An excellent student academically, Mr. Annunziata weighed several Ivy League schools before committing to Cornell. Finding the right place isn't always easy. The school has to have a need at the player's position and the player needs to feel comfortable with the coaching staff, the team and campus and the academic offerings.
Everything came together for Mr. Annunziata at Cornell and he's excited about his future on the university's campus in upstate Ithaca.
"I chose Cornell University for a number of reasons," Mr. Annunziata said. "The main reason would have to be the prestigious academic institution that Cornell is and how it is one of the top schools in the world. The other main reason is that I will be able to continue my lacrosse career and play for a high-level Division I program and compete for a national championship."
The teenager isn't known for making rash decisions and when he selected Cornell it was after he had done a good amount of due diligence.
"When I went and visited the campus and the coaches and I got to get a feel for the town, the team and both the academic and athletic facilities, I knew it was for me," Mr. Annunziata said. "Other than that, the location, the atmosphere and the great alumni network through the lacrosse team were all key factors in making my decision."
The junior has many academic and career interests and an assortment of options. "Although I haven't 100 percent decided on what I will be studying while at Cornell, I am definitely interested in business, criminal justice and forensics," Mr. Annunziata said.
The teenager is currently the quarterback of the 3-2 Huntington varsity football team, which is looking to reach the county playoffs this fall.
"My experience at Huntington High School so far has been one of the best experiences of my life," Mr. Annunziata said. "Whether it's class, the hallways, sports, clubs or any of the other ways you can get involved with the school, it's always a great time and being able to do it with your friends makes it even better, while being able to learn and grow in the process. I am so glad to be able to go to Huntington High School and be able to do things while representing this great town. I wouldn't trade this experience for the world."