February 24, 2019
Joe Petrone battled his way to All-County honors at the Section XI wrestling championships at Suffolk-West in Brentwood.
Petrone won three matches en route to a fourth place finish at 106 lbs. It marks the second consecutive season in which he has captured All-County status.
The teenager compiled a 21-8 record as a freshman and was 35-6 in his sophomore year. Petrone grappled to a 34-3 mark this winter. His career record in a Huntington uniform is 90-17.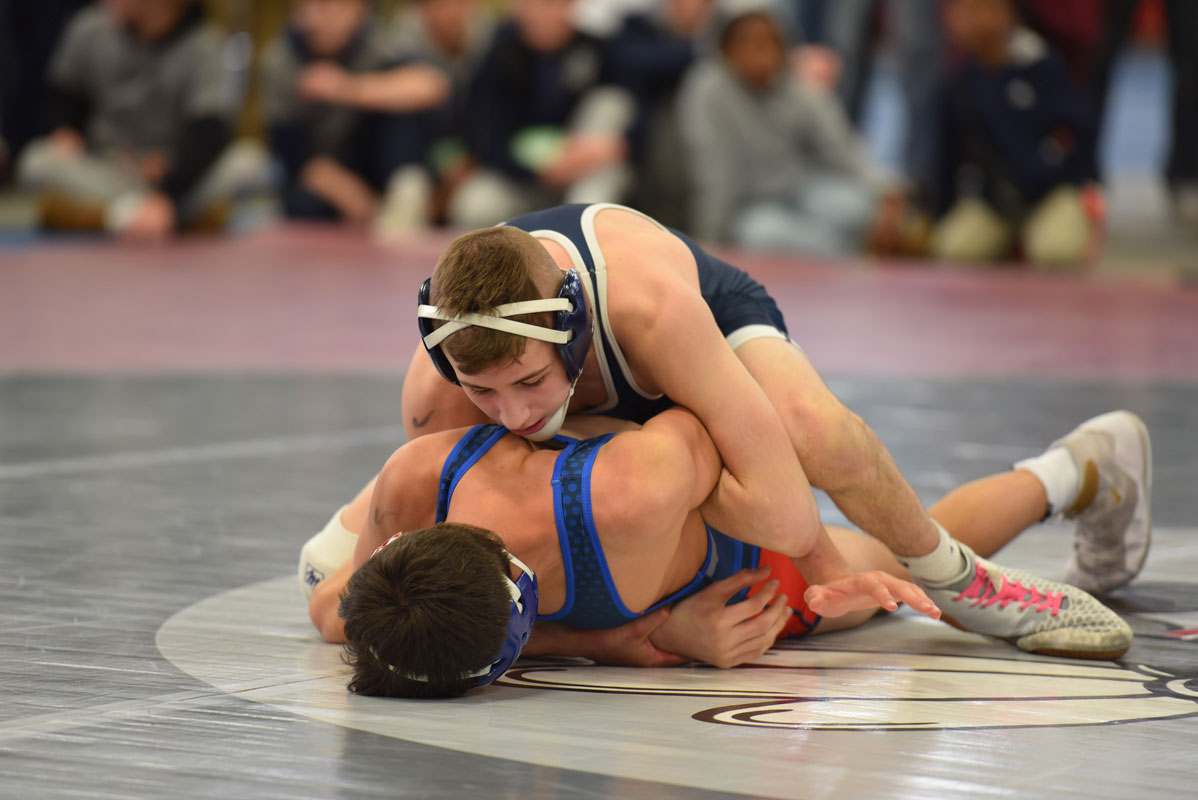 Huntington junior Joe Petrone (left) won three matches in the Suffolk championships
The junior overcame a knee injury during the season, coming back stronger than ever. Petrone won the Suffolk League III championship, but he's not entirely satisfied. He's a hard worker and is starting the quest all over again with the hope that his final year in Blue Devil singlet will be his best.
"I feel I did well, but there's always room for improvement," Petrone said. "I had fun this season and I'm looking forward to next year with the same mindset and same goals. Go and execute."
Petrone is once again aiming to win league, county and state crowns. Wrestling has become so competitive that winning at each of those three levels takes an incredible amount of work and then there are still no guarantees.
The teenager dedicates an enormous amount of this free time to chasing down his goals. He wrestles year-round, working to develop and sharpen his skills and gain a competitive edge by wrestling in off-season tournaments in multiple states.
Petrone would like to wrestle in college, although it is still far away. He's interested in a wide-range of schools from the US Military Academy at West Point to LIU Post, University at Buffalo and Binghamton University.
The junior has already bounced back from the Section XI tournament and is training hard so he can return as a senior and make a strong run at the three titles he has long had his eyes on.