High School Administration
Principal
Carmela Leonardi has served as principal of three different buildings since coming to Huntington in July 1990. Currently the principal of Huntington High School, she was earlier the educational leader of the Woodhull Early Childhood Center and Huntington Intermediate School. She has been Huntington High School's principal since September 2001. 
A graduate of Hofstra University with a Ph.D. in reading and cognition, Dr. Leonardi earned bachelor and master degrees at City University of New York-Queens College. Her undergraduate degree was in secondary education and romance languages. She studied foreign language, Italian/Spanish, and comparative literature on the graduate level. 
Dr. Leonardi has also completed two professional diplomas, the former in school administration and supervision at Queens College and the latter at Hofstra in reading. She holds several teaching certifications, including N-6 elementary education/bilingual extension and 7-12 foreign language/ESL. 
Prior to her arrival in Huntington, Dr. Leonardi worked in the Lawrence school district as a teacher, Italian bilingual program coordinator and K-12 coordinator of instruction. She was a curriculum director in the Franklin Square school district. She has taught at the college level as an adjunct professor. 
Under Dr. Leonardi's leadership, Huntington Intermediate School was the recipient of the New York Excellence in Education Award. While at Huntington High School, she has supported the expansion of honors and AP level offerings and instituted an enrichment period to support students taking AP courses. An increasing number of Huntington students are enrolling in AP classes and an earning recognition for their fine performance on challenging AP exams.
Her strong belief that all students can learn has led Dr. Leonardi to work closely with teachers to assess current practices on an ongoing basis and to recommend changes where needed. She has enjoyed serving the Huntington community for more than two decades.
Assistant Principal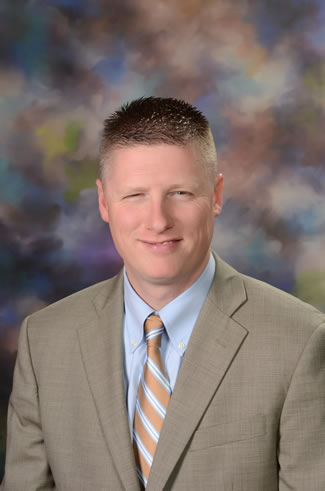 Brenden Cusack assumed the position of assistant principal at Huntington High School on July 1, 2012. He came to the district from Hicksville High School, where he had been an assistant principal since August 2009. Prior to that position, he was an administrative dean at Walt Whitman High School for four years and an English teacher at Freeport High School for eight years.

A 1995 graduate of SUNY New Paltz (BA in education), Mr. Cusack earned a Master of Science degree at CUNY-Queens College in 2002 in adolescence education/English 7-12. He obtained a professional diploma in school administration and supervision at CUNY-Queens College in 2005.

At Freeport High School, Mr. Cusack taught Advanced Placement literature and theatre arts, served as a class advisor for four years, chaired the Middle States Committee on Educational Programs and produced school plays from 2001-2005.

Mr. Cusack has also been employed as an assistant principal of the Freeport School District's summer school program and assistant principal of the Western Suffolk BOCES regional summer school.