J. Taylor Finley Middle School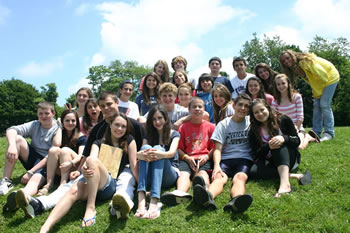 A school is much more than bricks and mortar or a compilation of facts and information. At J. Taylor Finley Middle School, faculty and support staff members have purposely created a student-centered environment that is academically challenging, psychologically satisfying, and socially fulfilling.
Because the adolescent period is an extremely important phase in every youngster's development, the middle school plays a vital role in helping each student blossom into an independent and well-educated person.
    
Finley relies on its excellent staff to ease students into and to guide them through this very critical transition from a self-contained elementary school classroom to a departmentalized program. Faculty members are aware of the importance of a close teacher-student relationship and of teacher-parent contacts. They foster growth in the ability of students to make decisions and to work independently. Teachers utilize a humanistic approach as they encourage and challenge students to set realistic and attainable standards of academic performance and social interaction.

J. Taylor Finley Middle School has developed a program to build upon and emphasize the strong foundation of skills each student has acquired at the elementary school level, to pursue further the many different academic disciplines, to explore the creative and aesthetic areas of the fine and practical arts, to expand the awareness of career possibilities and to cultivate lifelong physical and recreational skills.

Flexibility, individualization and enrichment characterize the wide range of student experiences at J. Taylor Finley Middle School, which has been serving the community for more than four decades.

Finley opened in September 1965. It sits on 20 acres of land and is named after a legendary figure in district history. After teaching math and physics at Huntington High School for one year, J. Taylor Finley was named principal of Woodbury Avenue Elementary School (which is now a condominium complex) for the 1930 school year. In 1939, he became principal of Lincoln Elementary School (now an apartment complex) on East 9th Street in Huntington Station, across the street from St. Hugh of Lincoln Church. He worked as principal of both schools until October 15, 1943 when he was named principal of Robert K. Toaz Junior High School.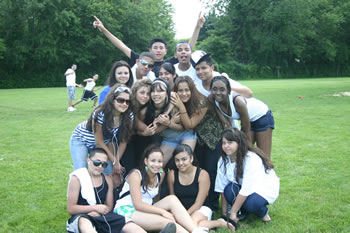 Mr. Finley stayed on as principal of Toaz through the 1954 school year. At that time he was elevated to assistant superintendent of schools and was named superintendent of schools in 1957, a position he held until his retirement on June 30, 1963.

The Huntington Board of Education voted December 8, 1964 to officially name the district's new junior high school on Greenlawn Road after Mr. Finley in recognition of his 34 years of service to the schools and community. "The Board of Education and all of your friends here in Huntington send their best regards," Superintendent Charles T. St. Clair wrote in a December 9 letter to Mr. Finley informing him of the school board's action.

Mr. Finley passed away October 3, 1975. He is buried in the family plot at Pompton Plains Reform Church Cemetery in New Jersey.

Since the school's opening, Finley students have won every possible academic honor and the school has earned countless awards for excellence. Over the years it has been listed among the best middle schools in Suffolk and the state.
J.T. Finley Middle • Greenlawn Road • Huntington • NY • 11743 • (631)673-2020 • School Hours: 8:05a.m. - 2:55p.m.