H-ton Girls' Tennis Gains
Post-Season Honors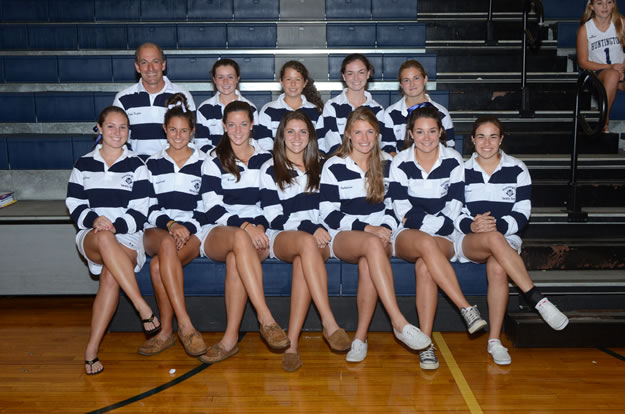 Senior Olivia Ammirati finished third in Suffolk Division I and garnered All-County honors to lead the Huntington High School girls' tennis team to a 7-3 mark in League II play.
Coached by Jamie Fishlow, the 12-player squad captured second place in league action and finished 8-6 overall. "It was a wonderful team to work with," Fishlow said. "All the players had nice personalities and they gave it their all. I was very proud to coach them."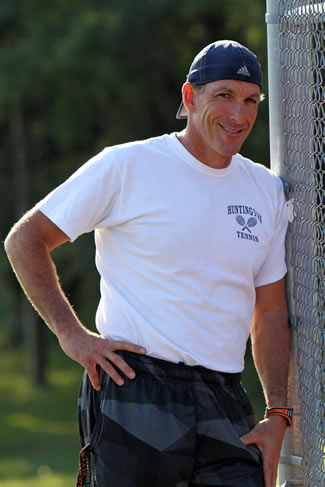 Ammirati compiled a 15-4 record in the No. 1 singles position. "She's a strong first singles player with very good groundstrokes," Fishlow said.
Freshman Emily Shutman went 11-2 in No. 2 singles, earning All-League recognition. "She has huge potential," Fishlow said. She has an all-around game and a great attitude."
Seniors Jamie Brown and Samantha Dever proved to be a formidable No. 1 doubles duo. The pair went 10-3 and grabbed All-League honors.
The Blue Devils held a Coaches vs. Cancer fundraiser for the American Cancer Society on October 3 during a meet against Hauppauge. The team worked hard to raise money to battle a disease that has touched millions of Americans and their families.
Huntington won home-and-away meets against John Glenn, Kings Park and Hauppauge, split a pair of contests with Smithtown West and topped Middle Country, 7-0.
All-in-all it was a successful season. Fishlow noted the team's "strong" second place finish in the league standings. Senior Melanie Grossman also garnered post-season honors as a the county Sportsmanship Award recipient from Huntington.
The Blue Devil program will bid adieu to seven seniors, including Ammirati, Brown, Dever, Grossman, Pauline McGlone, Rebecca Palladino and Elizabeth Whitcher.
"With only five varsity players returning, we definitely have a lot of work to do," Fishlow said.