Huntington Seniors Named LI Scholar Artists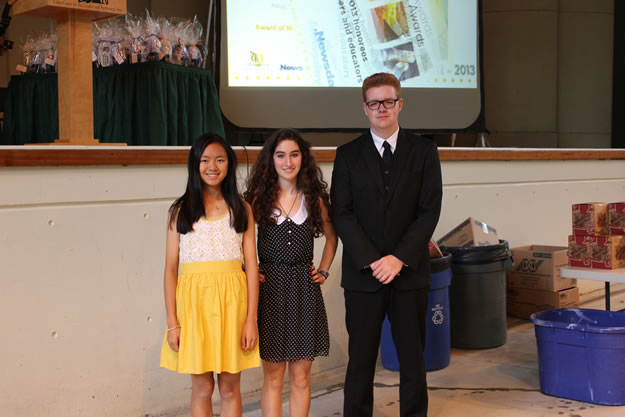 Huntington High School seniors Molly Prep and Francesca Gray have been named Long Island Arts Alliance Scholar Artists and senior Collin Richardson has been recognized with an Award of Merit, placing the trio among an elite group of artists and musicians in Nassau and Suffolk counties.
The Huntington teenagers were honored last week during a reception at the Usdan Center for the Creative & Performing Arts. This marks the LI scholar artist program's sixth year. Schools are limited to only one nomination in each of five categories (music, visual arts, dance, theater and media arts), making Huntington's performance exceptional.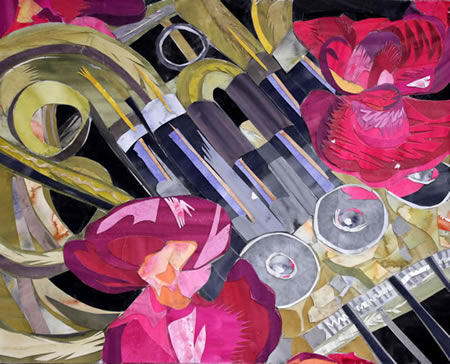 Huntington Superintendent James W. Polansky commended the teenagers, telling them, "It is obvious that your contributions to the Huntington arts program are beyond significant and that this recognition is genuinely well deserved. I am so pleased that your accomplishments will soon be shared with the greater Long Island community."
Ms. Prep and Ms. Gray are two of just 20 high school students to be named LI Scholar Artists for the 2012/13 school year. They will be recognized for their accomplishments in a Newsday profile and on Newsday.com as well as at a spring gala at the Tilles Center for the Performing Arts on the campus of Long Island University –Post.
The Long Island Arts Alliance selects scholar artists on the basis of a formal application and presentation of their art, their grade point average and letters of recommendation attesting to their dedication to a particular type of art.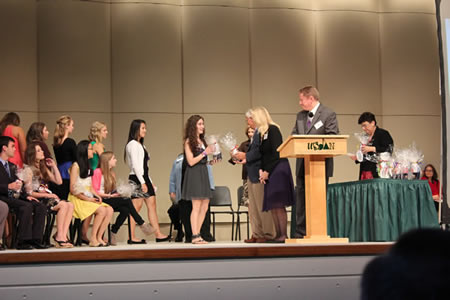 "Last year I took Introduction to Photography with Ms. Piffard, where we used black and white film," Ms. Prep said about the class she took with Huntington art teacher Pamela Piffard. "On my own, however, I was doing a lot of digital photography. Piff really liked what I was producing, mentored me and gave me tips and unofficial assignments to help me expand and practice my skills."
When the LI Arts Alliance solicited nominations for its scholar artist awards, it didn't take Ms. Piffard long to determine that Ms. Prep would make be an excellent candidate. "For the application, I needed to write an essay about how art has influenced my life, describe my extra-curricular and leadership activities, fill out information on my grades, and submit a digital portfolio," Ms. Prep said.
The portfolio consisted of five images relating to a concentration, which in Ms. Prep's case was "motion." She said she that focus because it's a "common element" in many of her photos. The portfolio also consisted of five non-concentration images and 20 "extras" for a digital contact sheet. The completed application was submitted late last spring.
Ms. Prep and Ms. Gray each received an e-mail just prior to the start of the current school year informing them they were among a select group of LI Scholar Artist honorees. "I was ecstatic," Ms. Prep said.
Ms. Gray, known as Frankie around Huntington High School, earned the Renzo S. Bianchi Scholarship Award at last spring's Long Island Best art show at the Heckscher Museum. Ms. Gray garnered the scholarship for the work she titled, "French Horn with Orchids." The inspiration for it came from Esphyr Slobodkina's late 1940s-early 1950s oil and fabric on gessoed Masonite piece, "Doodled Up."
"Slobodkina's 'Doodled Up' inspired me by her use of abstracted forms and interlocking shapes," Ms. Gray said in her artist's statement. "Along with the abstracted image of a string instrument, the style of line and [the] sharply cut edges reference rhythm and music. Although my work is more naturalistic in style, the theme of using shape and forms to create rhythm is the same as Slobodkina."
A gifted musician, Mr. Richardson is one of just 20 Long Island Arts Alliance Award of Merit honorees across Long Island this year. He also attended the reception at the Usdan Center and has been invited to the spring gala at the Tilles Center.
Mr. Richardson has played trombone with the All-County, All-State and All-National jazz bands, earning rave reviews along the way. He created and operates a website for Huntington High School's Tri-M music honor society chapter and along with classmate Matthew Beeby, has organized HYPE (Huntington Young Performer's Enrichment) solo preview nights at the Huntington Public Library.