Homecoming Weekend at Huntington High School
An electric week will culminate this Friday and Saturday (Sept. 28-29) as Huntington High School celebrates its annual homecoming festivities. The weekend will include the traditional Friday night float building, a noon parade on Saturday, a 2 p.m. football game and an evening dance for students.
Many Huntington alumni are expected to return to their alma mater and join the fun as they renew friendships and relive their high school years. Interest has been building as graduates and current students develop their plans for the weekend.
The parade will kick-off on Saturday at 12 p.m. and proceed through the heart of Huntington Village, down Main Street to New York Avenue and then south to the Big H Shopping Center and up Holdsworth Drive to the high school.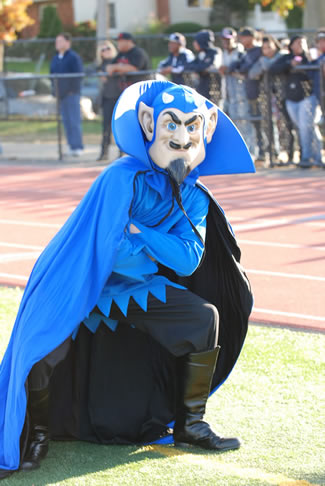 A decades long tradition will continue as the parade will include four colorful class floats, the Blue Devil marching band, cars carrying members of the Royal Court, trucks ferrying hundreds of students and a legion of marchers, including Principal Dr. Carmela Leonardi, Superintendent James W. Polansky, members of the Huntington School Board, school PTAs and teachers from across the district. The creative class floats will be on display near the football field following the parade.
The afternoon varsity football game pits the undefeated Blue Devils against rugged Amityville. Halftime activities will include the crowning of the homecoming king and queen, performances by the Blue Devil marching band and the Highsteppers, the school's competitive dance team, and an announcement of the winning class float entry.
No tickets are required for the football game. Admission is free. Kick-off is set for 2 p.m. The Huntington Booster Club will be selling food, refreshments and assorted Blue Devil apparel items throughout Saturday's football game.
"Everything is in place for a great day," Mr. Polansky said. "The entire community is invited to attend the parade and the football game." The Blue Devil Stadium bleachers are expected to be packed shortly after kick-off.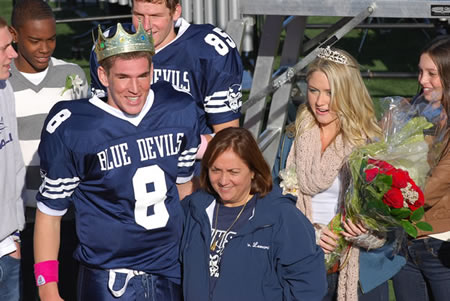 A Friday afternoon pep rally at the school is also planned. Coaches will introduce their players to the full student body. Some teams intend to perform short skits or otherwise put their respective stamp on the day.
Students will be busy Friday night, putting the finishing touches on their class floats. Following their practices, varsity and JV football players are expected to attend a traditional team dinner organized by parents in the school cafeteria.
DJ Anthony Troffa will provide entertainment Friday night for students constructing this year's floats. The PTSA is donating water and the student council is giving away pizza. Class advisors will give participating students vouchers that can be presented for free food and refreshments.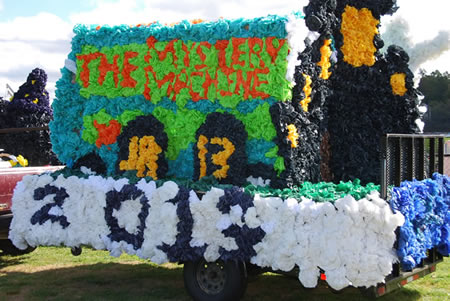 At least 400 students are expected to be at the Homecoming dance Saturday night in the Huntington High School gym, whooping it up to the sounds of a DJ spinning their favorite tunes from 7-11p.m.
If tradition holds, alumni will meet at local restaurants and pubs throughout the village for individual and group reunions and get-togethers, catching up on personal news and reminiscing about high school.
Last year's festivities drew a crowd estimated at about 2,000. It saw seniors Dan Plant and Kristina Casale crowned homecoming king and queen, respectively. Assuming there is good weather, a similar throng is expected this weekend at Huntington High School.