HHS Class of '77 Alum Jim Conte Passes Away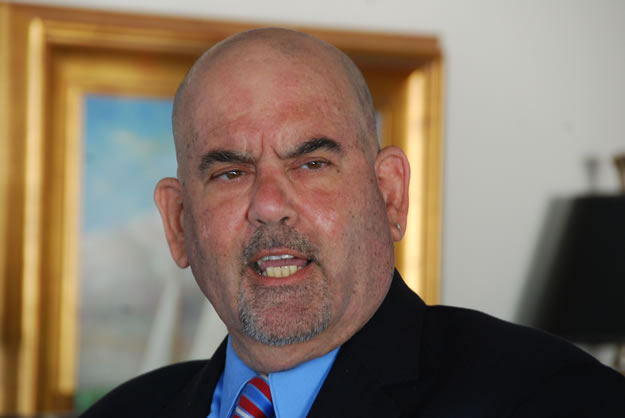 Jim Conte loved his hometown. He lived a long walk from his alma mater, where he sent his own children, promoted Huntington Station every chance he had and represented the area in the New York State Assembly for 24 years. The Huntington High School Class of 1977 member lost his battle with T-cell lymphoma Tuesday morning, passing away at age 53.
Mr. Conte, a two-time kidney transplant recipient, had been undergoing in-patient treatment at Mt. Sinai Hospital in Manhattan since last May. He announced last summer that he would not seek re-election to his seat in the state legislature, stating his sole focus would be on regaining his good health.
Until his recent illness, Assemblyman Conte, who is survived by his wife Debra, was a frequent visitor to J. Taylor Finley Middle School and Huntington High School, where his children were active in the co-curricular club and athletic programs. His daughter Sarah and son Jeffrey are students at Manhattan College. A younger daughter, Samantha is a Huntington High School freshman.
Visitation will be held at M.A. Connell Funeral Home on New York Avenue on Thursday and Friday from 2-4 p.m. and 7-9 p.m. A funeral Mass is scheduled for St. Hugh of Lincoln Church on Saturday at 9:30 a.m. with interment following at St. Patrick's Cemetery.
Over the years, Mr. Conte built a solid relationship with local school officials, working to secure aid and grants and represent the interests of the education community. "Jim had a huge heart and was a true champion for the Huntington schools and community," Huntington Superintendent James W. Polansky said. "His presence and influence will be sorely missed."
Born January 1, 1959 in Huntington Hospital, James D. Conte attended St. Hugh of Lincoln Elementary School in Huntington Station through eighth grade before enrolling in Huntington High School. He went on to obtain a Bachelor of Arts degree at SUNY Stony Brook in economics and political science.
Prior to his election to the State Assembly, Mr. Conte interned with New York State Senators James Lack and Martin Knorr and Assemblywoman Toni Rettaliata. He worked as an intergovernmental analyst in the Suffolk County Executive's Office, serving as a liaison between the state legislature and Suffolk's executive departments. He won a special election on March 15, 1988, replacing Mrs. Rettaliata, who vacated her state office upon her election as Huntington town supervisor.
"It is with great sadness that I learned of the passing of my friend and colleague, Assemblyman James Conte after a long battle with cancer," Senator Carl Marcellino said. "Jim dedicated his career to helping the residents of Huntington New York State and did so with integrity and honor."