Primary Meet the Teacher Nights Draw Thousands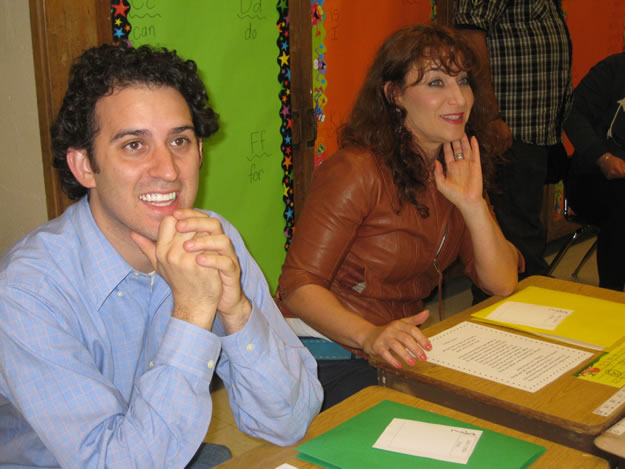 About 2,000 Huntington School District parents turned out this week for meet-the-teacher nights in the four primary grade buildings. Teachers made individual classroom presentations, discussing their goals for the year, instructional initiatives and the general policies and procedures that students deal with as a part of their everyday life at school.
Principals of Flower Hill, Jefferson, Southdown and Washington primary schools greeted parents near the front door of each building. Teachers were anxious to share their plans and talk about what happens each day in their rooms. Parents sometimes found it a challenge to fit their adult bodies into chairs designed for youngsters, but did their best and proved to be an overall attentive audience.
"I look forward to our meet-the-teacher night each year as an opportunity to bring the school community together to share the many positive initiatives and programs that our children will benefit from during the school year," Southdown Principal Michelle Marino said.
Art, music and physical education teachers were on hand to speak with parents as were librarians, speech therapists and other members of the faculty. "The purpose of meet-the-teacher night is for parents to meet their children's teachers, see the classroom and learn about class procedures, homework and the curriculum," Washington Principal Marsha Neville said.
Meet-the-teacher night is not a time for parents to discuss the individual needs of their child. Elementary grade level parent-teacher conferences will be held in November, at which time parents will have an opportunity to discuss their child's progress with teachers.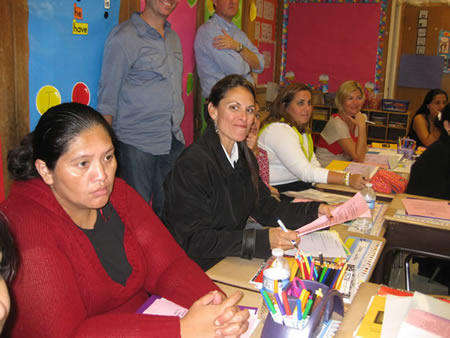 "In addition to a presentation that highlighted the new Common Core state standards, parents visited the classrooms and came away with a glimpse of a typical day for their child at Southdown," Mrs. Marino said. "Judging from the positive energy and broad smiles seen on the faces of parents and teachers, it's going to be a great year!"
Representatives from the PTA and Special Education PTA were on hand to register members in their respective organizations. Many parents lingered in classrooms after the formal presentations ended, speaking with teachers about every imaginable educational topic.
Many parents took the opportunity to tour their child's building, peeking into the gym, cafeteria, art and music room and school library. They chatted with one another in hallways and had plenty of questions for principals and teachers before heading back home.