Mike Connell, The Extraordinary Photographer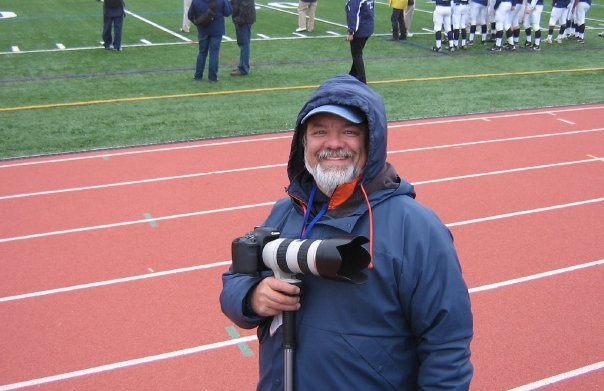 Mike Connell is all about the Blue Devils. He's Huntington through and through. This is where he grew up and went to school, where he has raised his family and where he operates his business. Mike Connell and this town go hand-in-hand.
A 1979 graduate of Huntington High School, Mr. Connell attended SUNY College at Oswego before enrolling at SUNY Farmingdale to study mortuary science and funeral directing.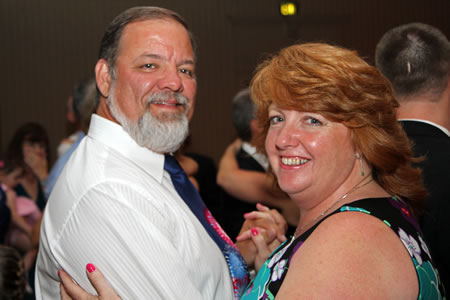 Some alums disappear and rarely, if ever again, step foot on the grounds of their alma mater. Then there's Mr. Connell. He's a highly visible community figure who is a constant presence at Huntington High School and other schools in the district.
Mike Connell is the kind of guy that will help you if he can. The folks who operate the Huntington School District's website know this only too well. They count on Mr. Connell to make the rounds of the high school's sports teams each season and do "his thing," snapping hundreds of photos that are then used alongside articles and for promotional purposes the rest of the year.
You see, Mr. Connell could be a professional photographer. He's that good. He has great equipment and a knack for getting "the photo" that no one else seems able to nail down. He sort of blends into the woodwork while he's on the sideline, but then when you see his photos, you realize the Huntington alum was, indeed, at the game and was perfectly positioned to record each player's movements.
While it's clear that Mr. Connell is a big Blue Devil fan, he's also been known to get photos of other select events around the district. The photos get posted in galleries on the Huntington School District's website and are frequently requested by coaches and parents and even the athletes themselves.
Mr. Connell has chronicled many of Huntington's top athletes and most of its teams in recent years. He has a special affinity for soccer. He son, EJ, was Huntington's star goalie in 2010 and 2011 before heading off to the School of Visual Arts in Manhattan. Not surprisingly, EJ Connell is a photographer, too.
When he's not at his desk at MA Connell Funeral Home on New York Avenue or busy with a family or personal commitment, Mr. Connell is ready, willing and able to head in the direction of a Huntington game.
"EJ started soccer in the Huntington YMCA program and I started doing sports photography in the late 1990's as the digital camera age was just beginning," Mr. Connell said. "My son's coaches had started a team website and I would post the game shots there. I had always had an interest in photography and things took off from there. The kids loved it; seeing game shots on a website."
Mr. Connell's wife, Anne and daughter, Grace, indulge him in his hobby. He typically takes hundreds of photos at a game and then reviews them one-by-one before depositing a file of the very best shots into a shared Dropbox folder and promptly notifying the district's website operators the photos are there and ready to be posted.
Mr. Connell's intriguing photographs are among the Huntington website's most popular galleries. Some of the colorful frames make their way into local newspapers and are posted on news websites, too.
"I always look forward to hitting the Blue Devil fields and gym for home games to document the excellent sports program we have here in 'District 3' and to support our community's children," Mr. Connell said. "I guess it's a passion."