Flower Hill Recognizes April Stars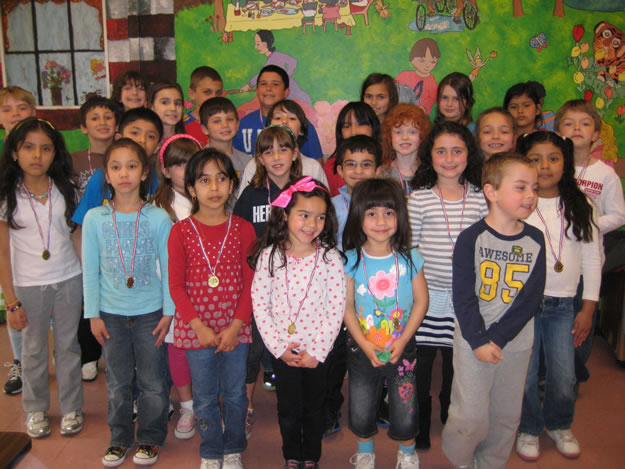 As the school year races to its inevitable conclusion, the Flower Hill School faculty and staff honored April's Star students, who each turned in an impressive month in their respective classrooms and the building, in general.
Flower Hill's Star students for April include Jackson Stollmack, Ramon Lyons, Brooke Farasciano, Kimberly Panameno, Noe Aguilar, Lucian Swaab, Jannel Marroquin, Daniela Colon, Ben Weissman, Daniel Citle-Palestino, Yesly Umana-Cabrera, Damanjit Singh, C.J. Posillico, Kendall Germain, Jaden Argaman, Kayla Fives, Aria Hannah, Morgan Colleluori, Francesca Stamatatos, Katie Maldonado-Marquez, Lanaya Thomas, William Barrese, Gabby Trimboli, Perla Martinez, Declan Duffy, Olivia Rhyner, Jake Cordes, John Lourenso, Yaniris Tavarez, Jonathan Koumas, Emerson Forbes, Caroline Carrello and Joshua Silverstein.
"These students are outstanding," Flower Hill Principal Marlon Small said. "They are respectful, hard working and conscientious. Our entire school community is very proud of each one of them."
Each of the honoree's names was announced over the public address system at the school. They were given a ribbon and medal and certificate to commemorate their accomplishment and were assembled for a celebratory photo, a copy of which will be posted near the school's main lobby.