Marchetta's Passion Leads Him to Lafayette College
Michael Marchetta is a persistent fellow. That's what makes the Huntington High School senior such a good student, fine athlete and top musician. The teenager sets goals and works hard to achieve them. He was honored earlier this spring as one of the Class of 2012's "distinguished seniors" after turning in four years of academic excellence.
It was last summer that Mr. Marchetta received the phone call he had been waiting for all year. After showcasing his lacrosse talents at summer camps and tournaments since the start of middle school and practicing and playing year-round, Lafayette College called to offer the speedy Blue Devil midfielder a spot on the Leopard's lacrosse team next year. On November 9 it all became official when Mr. Marchetta signed an NCAA letter of intent committing to attend and play for Lafayette.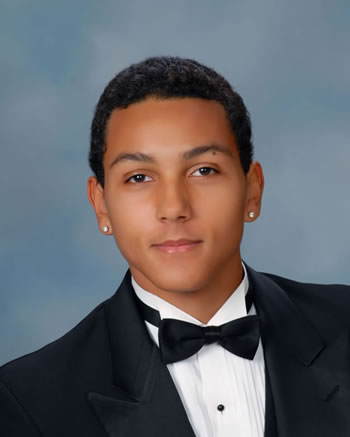 As a Huntington High School junior, Mr. Marchetta decided he wanted to study mechanical engineering in college. So, Lafayette, which boasts a highly regarded engineering program, is a perfect fit all around for the teenager.
Mr. Marchetta has been playing lacrosse since he was in second grade. He played on a Huntington Village Lacrosse Club travel team coached by Frank Cutrone and Peter Beach, competing in an assortment of tournaments up and down the East Coast. The squad won most of its games and Mr. Marchetta and his Huntington teammates gained quite a reputation around town and in lacrosse circles.
Lacrosse is the teenager's favorite sport and for good reason. Mr. Marchetta is usually the fastest man on the field and that's caught the eye of coaches on every level. After two years on the team at J. Taylor Finley Middle School and a year of junior varsity as a Blue Devil freshman, he's been on the varsity for the past three seasons.
As Mr. Marchetta advanced in the lacrosse world, the sport became a year-round passion, playing indoors during the winter months, with the Blue Devils in the spring and with his travel team in the summer. By signing to play for Lafayette, all the time and effort the teenager has put into the sport has paid handsome dividends.
While lacrosse has held a prominent position in Mr. Marchetta's life, music is a second passion that looms large. He's played bass in his school orchestra since fourth grade and has been in the Tri-M music honor society since he was inducted as a seventh grader. Mr. Marchetta enjoys music so much he hopes to be a part of Lafayette's chamber ensemble throughout college.
Huntington's Orchestra Parents Assn. awarded Mr. Marchetta a $200 scholarship this spring, along with fellow senior Jeffrey Sun. Mr. Marchetta credits Huntington's music teachers and their dedication and instruction for his success as a musician.
"The great coaches and teachers of the Huntington district helped me get to the college I wanted," Mr. Marchetta said. "I'm happy and grateful and looking forward to the next four years!"