Woodhull Treks to Cinema Arts Centre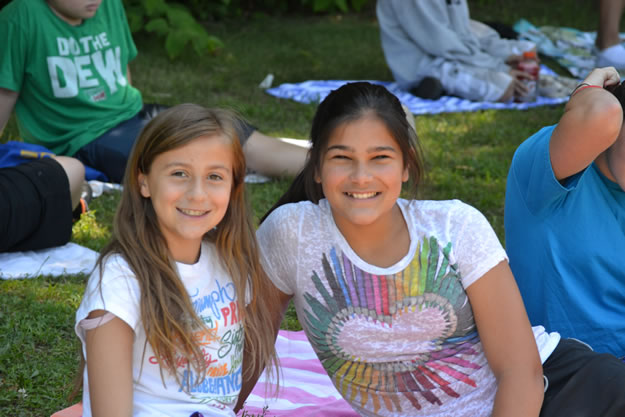 Woodhull Intermediate School sixth graders recently took a walk to the movies. The youngsters left their building and headed north, down the staircase to the lower athletic field and continuing right onto the property of the old Village Green School. The building is still there and one of its tenants is the Cinema Arts Centre, the destination of the excited students who participated in the excursion.
Woodhull's sixth graders were equally divided into two groups, with half going to CAC one day and the other half trekking there the next day. Students said it was an entertaining and fun trip, and they learning some things, too.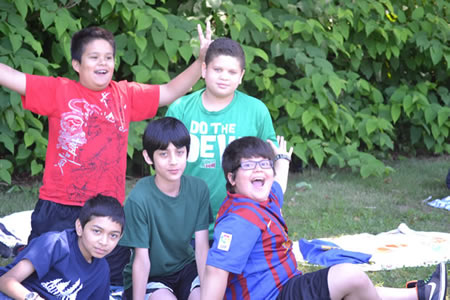 One inside the theatre and in their seats, the youngsters enjoyed a special showing of "The Big Miracle," starring John Krasinski and Drew Barrymore. "In small town Alaska, a news reporter recruits his ex-girlfriend - a Greenpeace volunteer - on a campaign to save a family of gray whales trapped by rapidly forming ice in the Arctic Circle," according to a capsule review by IMDb.
Based upon a true story about saving Arctic whales, the film nicely tied into the Woodhull curriculum, which included a segment on endangered species. "The great part of this field trip was the easy commute to get to the theater," parent Debbie Chin said.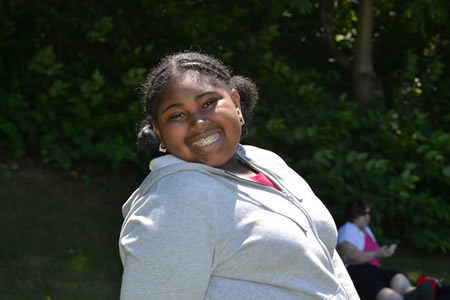 Following the movie, the sixth graders made their way back to Woodhull along the same route they followed earlier. The youngsters enjoyed a picnic lunch of pizza, provided by the school's PTA. "It was one of the best days I've ever had during school," sixth grader Sarah Nezhadpour said.
"It was a beautiful day, after their lunch the students enjoyed some fun in the sun and had a well deserved break from their hard work in school," Mrs. Chin said.