Dwyer Excited to Attend Syracuse University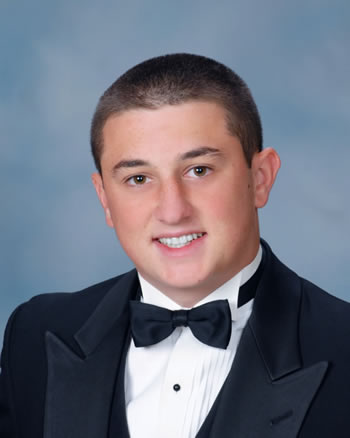 When Brad Dwyer stepped into his kindergarten classroom that first day of school at the Woodhull Early Childhood Center, it's a safe bet he never thought about his graduation day at Huntington High School. That day is now at hand as the Class of 2012 member prepares to say goodbye to the only school district he's ever known.
Mr. Dwyer was in the last kindergarten class to move through the Woodhull Center. Now that same group is all grown up and ready to head off to college in the fall. "My last four years at high school have been great and have enjoyed them very much," said Mr. Dwyer, who will attend Syracuse University.
While Mr. Dwyer dabbled in various sports during high school, including varsity cross country, winter track and golf, his main allegiance was to lacrosse. "I'm not going to be continuing on the collegiate level, but have really enjoyed my experience with it," he said.
A member of the Huntington High School's National Honor Society chapter since eleventh grade, Mr. Dwyer's favorite courses have been in the humanities. He's completed a number of Advanced Placement classes, including AP Biology, AP Language and Composition AP Government AP Microeconomics and AP Literature.
"One of my favorite teachers has been Ms. [Lauren] Desiderio," said Mr. Dwyer about the popular Huntington High School social studies teacher. "I like her because she is really kind and helped introduce me to what was expected in honors and AP courses."
Mr. Dwyer cites playing lacrosse for the Blue Devils and the golf team's humorous fall pep rally performance as among the highlights of his high school years. Outside of school he's worked as a summer camp counselor and as a page at the Huntington Public Library and refereed basketball and lacrosse games.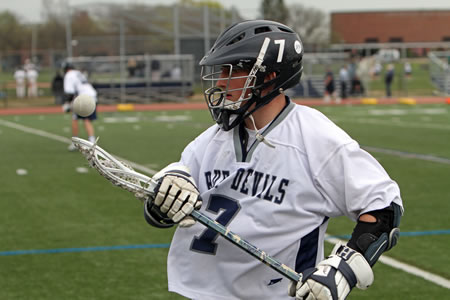 The teenager has also volunteered for Meals on Wheels, Backpack for Success and Special Olympics. Mr. Dwyer recently participated in the Relay For Life at Huntington High School on Team BNAP, named in honor of Barbara Napolitano.
At Syracuse University, Mr. Dwyer plans to study political science. "I am really excited for this opportunity, but really not looking for forward to the freezing snowy winters," he said only half joking.
Mr. Dwyer said that next year's Huntington freshmen should "get involved and enjoy every second of high school because it goes by in the blink of an eye."