PTA Council Presents Scholarship to Meghan Latini
Huntington PTA Council President Bari Fehrs presented Huntington High School senior Meghan Latini with a $200 scholarship at the 44th annual Blue Devil senior athletic awards banquet held last week in Louis D. Giani Gymnasium.
Ms. Latini began swimming for Huntington when she joined the team at J. Taylor Finley Middle School. She continued at the high school and was elected spirit captain as a senior.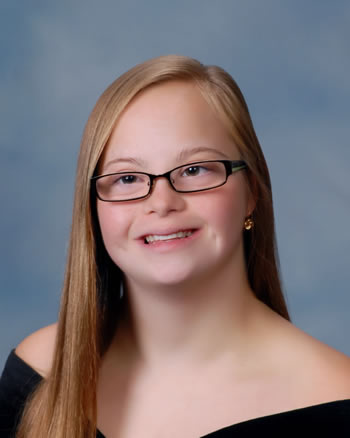 "Meghan's continued enthusiasm and emotional connection to swimming has allowed her to achieve success, but more importantly inspire the people around her, mainly her teammates and coaches," said Georgia D. McCarthy, district director of interscholastic athletics. "She will be missed as she graduates this year from Huntington High School."
The PTA Council scholarship was funded by monies raised at a refreshment stand the organization erected at the Special Olympics held at Huntington High School this spring. Ms. Latini sang the national anthem at the opening ceremonies of the Special Olympics Spring Games North the past two years.
Last year the PTA Council presented a scholarship to then-senior Dante Allen. He recently completed his freshman year at Stony Brook University where he is a member of the football team.