Chris Napolitano Never Sweats the Small Stuff
Chris Napolitano is one cool senior. He never gets too worked up about what he deems unimportant matters. A member of Huntington High School's Class of 2012, this is the only town and school district he's ever known and he likes that just fine.
Mr. Napolitano has attended Southdown and Woodhull schools as well as J. Taylor Finley Middle School and the high school. "I've had an awesome experience in Huntington and really enjoyed the past four years of high school," he said.
"Chris is a fantastic young man," said Bernadette Walsh, Huntington's college counselor. "He is the epitome of a refined Huntington High School young man, extremely respectful and confident. He really is one of the 'good guys.' Chris is a winner!"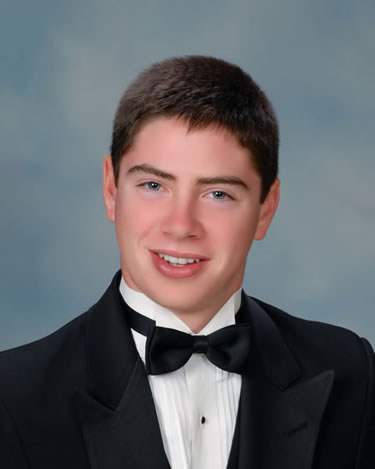 A member of the National Honor Society, Math Honor Society and English Honor Society, Mr. Napolitano has also been involved with A World of Difference (AWOD) and The Huntingtonian yearbook and served as secretary of the National History Day club.
"I've enjoyed being part of Habitat for Humanity the most," Mr. Napolitano said. "I did 'builds' in New Orleans as a junior and Mobile, Alabama as a senior. I would say those two trips are the highlights of my high school experience."
Mr. Napolitano has played soccer and lacrosse over the past four years at Huntington High School. He's well-liked by his teammates and coaches. Overall, participating in the sports program has been a rewarding experience for the teenager and he's made what appear to be lasting friendships.
Academically, the teenager has been outstanding and he was honored as a Distinguished Senior earlier this spring. "I never enjoyed history, but my favorite class throughout high school was definitely Global 10 Honors with Mrs. [Lauren] Desiderio," Mr. Napolitano said. "She made the class enjoyable and I credit my success to her high expectations. She has been a really great mentor over the last three years and I often find myself back in her classroom."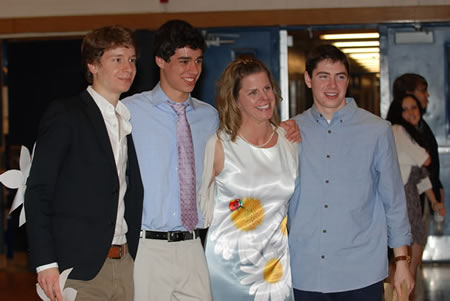 Resilient, determined, hardworking, the senior has taken delight in the Harvard pre-calculus course taught by Kathy Aufiero. "It was unlike any math class I've ever taken," Mr. Napolitano said.
Since eighth grade, Mr. Napolitano has challenged himself with a slate of honors and Advanced Placement classes. "With an amazing ability to prioritize and multi-task his time, Chris excels," Mrs. Walsh said.
After an educational lifetime spent in the Huntington School District, Mr. Napolitano will attend the University of Delaware in the fall to study biology. He hopes to eventually become an orthodontist. "I'm looking forward to experiencing something new," he said.
As Mr. Napolitano prepares to graduate, he has some words of wisdom for those starting high school next year: "I would advise incoming freshmen to get as much out of their next four years as possible and to not sweat the small stuff."