Trustees Approve Reserving up to $4.75 Million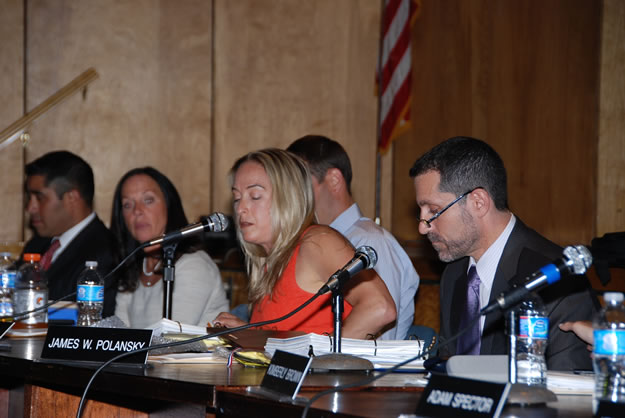 Long-term conservative budgeting and consistent tight control of spending allowed Huntington School Board members to adopt a recommendation setting aside up to an additional $4.75 million in four separate reserve accounts.
Trustees took the action at their June 4 meeting. When finalized next fall, the move will have the ultimate effect of holding down taxes. Huntington's external auditing firm, Cullen and Danowski, recommended that trustees pass a resolution describing how the un-appropriated fund balance will be reserved at the conclusion of the current fiscal year on June 30.
"While this is an estimate at this time since the books have not been closed for June 30, 2012, the state comptroller also wants the Board of Education to reserve funds on or before the end of the fiscal year," said David H. Grackin, assistant superintendent for finance and management services.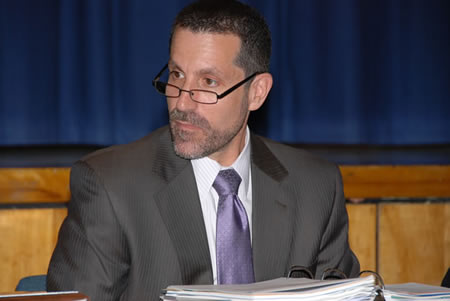 Trustees voted to reserve no more than $2 million in the capital reserve fund, $2 million in the Employees Retirement System reserve fund, $500,000 in the Worker's Compensation fund and $250,000 in the unemployment insurance fund. These are amounts that will be added to the existing balance in each fund, with the exception of the ERS fund, which was only recently established. The contribution figures represent a cap, not an absolute commitment.
Trustees are expected to appropriate $2,127,376 million from the district's reserves to help hold down property taxes when the 2012/13 tax rate is set next fall.
"We will finalize these numbers once we set the tax rate in September 2012," Mr. Grackin explained. By setting aside money in reserve funds, the district uses current money to pay for various expenses that would otherwise require it to increase taxes and/or borrow money and pay interest for debt service.