Huntington School News
Washington Primary School fourth graders closed out the year with a celebration. The group is moving on to Woodhull Intermediate School in the fall.
The fourth graders gathered together as one big class in the school cafeteria for a bagel breakfast, followed by a moving performance in the school gym for their parents. The youngsters sang a series of songs, including a tear-jerker about how no matter where they go or what they do, Washington will always be their home.
Principal Marsha Neville called out the name of each fourth grader and presented them with a certificate denoting the completion of their studies at Washington. She then read the group a book by Dr. Seuss: Oh, the Places You'll Go! "Yes, I like to read it," she said.
The fourth graders later enjoyed refreshments and cookies outside and played a variety of carnival games. Many of the "graduating" students remarked how they wished they could stay at Washington School forever because they "love the school so much."
Kaja Coraor Win Mazoyer Award
Kaja Coraor, who graduated this past June with Huntington High School's Class of 2012, is the recipient of the Huntington Fire Department's Honorary Chief Raymond Mazoyer Award for Excellence in Economics.
Ms. Coraor is headed to the University of North Carolina at Chapel Hill where she intends to major in economics and mathematical decision science. She was a stellar student in Huntington's Advanced Placement microeconomics course.
"I was actually really surprised to learn that I had won this award," Ms. Coraor said at the Mazoyer Award. "Surprised, but excited, because economics has always been one of my favorite subjects."
HHS Teacher Camille Tedeschi's Studies
Huntington High School social studies teacher Camille Tedeschi earned a BA degree at Pace University in Manhattan. She holds two master's degrees, including one from Stony Brook University in liberal studies and another from Queens College in library science.
A world traveler who has visited many countries on an assortment of continents, Ms. Tedeschi has also studied at Columbia University, the University of Colorado, the China Institute, Beijing University and the American Forum for Global Education.
Burger King Scholars
Huntington High School can boast of having six Burger King Scholars this year, the most of any high school in Suffolk County. The scholarships are worth $1,000 each and funded through the Burger King McLamore Foundation.
Huntington Class of 2012 members Garrett Arleo (Univ. of Hartford), Madison Biernacki (James Madison Univ.), Brielle Blatt (Tulane Univ.), James Neary (Washington College), Michelle Rosenbauer (CUNY-Hunter College/Macauley Honors College) and Joseph Straub (James Madison Univ.) were each awarded a scholarship based on their grades, extracurricular activities and community service.
Burger King awarded nearly 2,000 scholarships this year to graduating seniors across the United States, Canada and Puerto Rico.
America Dream at HHS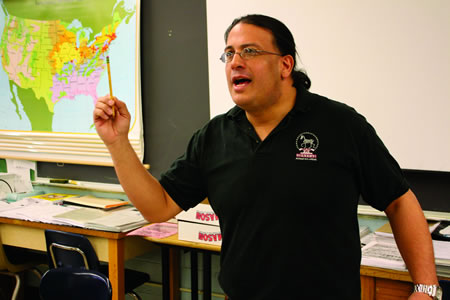 Huntington High School's American Dream program is similar to an internship, "but it happens to be more intense," guidance counselor Bernadette Walsh said. Participants work with social studies teacher Jordan Gould in his US History class and complete several projects during the summer leading up to the new school year and then throughout the school year. Students in the program learn how to teach the class.
For more information, contact Mr. Gould at jgould@hufsd.edu.
Laughing for Danny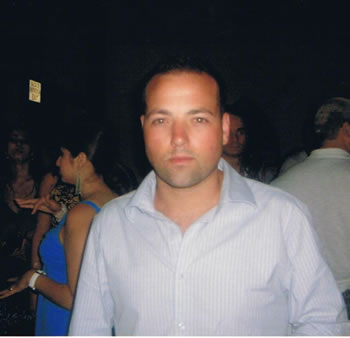 The 3rd Annual Laughing for Danny comedy fundraiser was held late last month at Meehan's of Huntington on New York Avenue. The event raised money to benefit the Daniel J. Guido Memorial Fund. Mr. Guido was a Huntington High School Class of 2001 member that was known for his wicked sense of humor.
Mr. Guido passed away suddenly in June 2009. He was only 25 years old and a member of the New York Police Department assigned to the 28th precinct in Harlem. "The memorial fund has been established in Danny's memory to continue his kindness and generosity by helping families and individuals in need in our community," according to the Foundation's website.
"Since the Daniel J. Guido Memorial Fund, Inc., not-for-profit was established in 2009, almost $45,000 in money or items has been donated to local or NYPD individuals or families in need. None of the recipients qualify for any public assistance, yet a catastrophic illness, job loss or devastating family situation has resulted in huge expenses beyond their means," states the group's website.
The Foundation awards an annual $500 scholarship to a graduating Huntington High School senior. This year's award went to Daniel Cohn, who is headed to the University of Hartford.
Log onto www.danieljguidomemorialfund.com or call (631) 965-3363 to get involved in the Foundation.