McCarthy Drops 19 Pts.
to Lift Blue Devils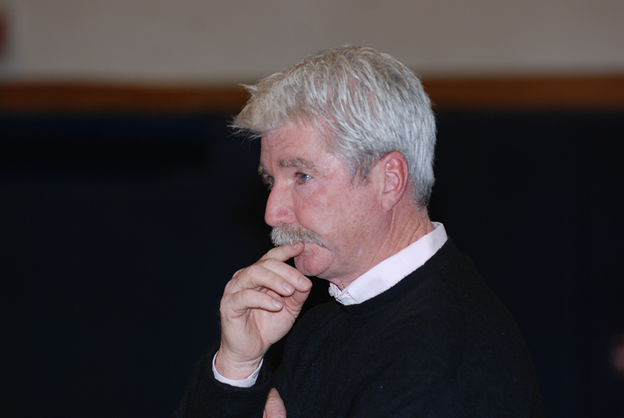 It was a game the Huntington High School boys' basketball team had to win and senior John McCarthy made sure it happened as the Blue Devils topped host Hauppauge, 54-48 on the strength of a strong fourth quarter.
McCarthy, a 6'3 forward, dropped 19 points and swooped in for 14 rebounds to lead Huntington. The Blue Devils took a 14-12 first quarter lead but then struggled as the Eagles gained a 25-18 advantage by halftime. Huntington fell further behind in the third frame and trailed by eight points heading into the final eight minutes.
Huntington's 22-8 fourth quarter run made all the difference as head coach Brian Carey shouted instructions from the bench. Junior Patrick Reilly, a 6'2 guard, scored 14 points for Huntington and 6'4 senior forward Jack Forster connected for five points and provided inside muscle.
Blue Devil Baskets: David Casey (four points), Ty Herio (three points), Kenny McCarthy (three points), Trevor Bryant (two points) and Kiernan McGovern (two points) combined to contribute 14 points to Huntington's effort . . . John McCarthy had three 3-pointers in the game . . . Reilly and Kenny McCarthy also hit shots from downtown . . . The Blue Devils outscored the Eagles in the second half, 36-23 . . . The victory improved Huntington's record in league play to 3-6.