The Countdown Begins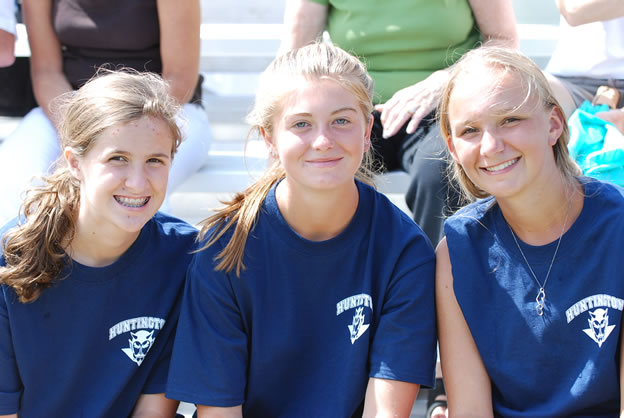 The summer vacation for students and teachers is racing down to its final hours as the countdown begins for the start of the 2012/13 school year in the Huntington School District.
Classrooms are already taking shape. Many teachers have been found in their respective buildings, checking schedules and class lists, organizing desks, preparing lesson plans and putting away newly delivered supplies. "It's always exciting to begin a new year," one veteran faculty member said.
Second year Superintendent James W. Polansky hopes to build upon the many successes realized during his first year in the district. "The strides made by our students and within our school community did not occur randomly [last year]," he said. "It is a direct result of the collective efforts put forth by members of every vested faction."
Many teachers engaged in college study during the summer months, some traveled across the country and even the world while others were found around town or relaxing on nearby beaches or in parks. The reenergized faculty members appear ready to tackle the challenges a new year poses.
Huntington is coming off a very successful 2011/12 school year that saw graduating seniors accepted by some of the finest colleges and universities in the nation. It was a year filled with academic, artistic and athletic accomplishments.
"Last year, our district's achievements were beyond praiseworthy," Mr. Polansky said. "We worked together to build and support a 2012/13 budget that will keep our programs and services intact, despite the impact of a broad range of costly state mandates and non-discretionary financial obligations. We constructed multi-year capital improvement and technology upgrade plans to ensure that our facilities are appropriately functioning and that we are able to prepare our students for success in a constantly changing digital environment, as well as enhance our ability to communicate with district constituents both rapidly and accurately."
As a new school year approaches, bus routes are set, buildings and grounds staff members are busy finishing summer cleaning and renovation projects, fall season high school athletic teams are already practicing, the Blue Devil marching band is rehearsing and principals and directors/chairpersons are in their offices working.
A Banner Year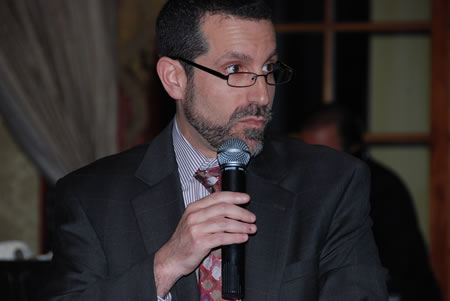 The 2011/12 school year saw Huntington students winning a variety of honors, from Juliana Coraor becoming the district's first Intel Science Talent Search finalist since 1950 to numerous students earning recognition in academic, art, music and athletic competitions.
"Our Advanced Placement program has expanded considerably in terms of the number of students who choose to challenge themselves, examination performance and the resulting volume of Advanced Placement scholars," Mr. Polansky said.
A small number of new administrators and teachers have been hired to replace departing employees, including Assistant Superintendent Sam Gergis, Jefferson School Principal Valerie Capitulo-Saide and Huntington High School Assistant Principal Brenden Cusack. Longtime faculty member Nancy Wilson has been elevated to the position of director of special education and student support services.
While the district enjoyed many impressive accomplishments last year, "the challenges remain," Mr. Polansky said. "We live in a time when financial limitations are the norm and education is under constant scrutiny. The tax cap era has commenced, so we must continue to plan and manage our budgets responsibly and with efficiencies in mind. Additionally, we have significant work to do in terms of facility use planning and maintenance."
Mr. Polansky said that school accountability "is undergoing a transformation statewide, with a more significant and appropriate focus on college and career readiness. The new Common Core standards, a new annual professional performance review plan for teachers and administrators, and newly implemented district policies associated with Response to Intervention practices, the Dignity for All Students Act and concussion management are, but a few, of the primary undertakings that will require our attention during the coming year. We will remain dedicated to helping each and every student reach his or her individual academic and social potential."
Grateful for Community Support
More than 4,300 students are expected to walk through schoolhouse doors on the first day of classes next Wednesday, September 5. District officials said everything is in place for students and teachers to jump off to a strong start to the new school year.
The district is once again reaching out to parents and seeking a strong school-home connection. PTA leaders are in place in each of the seven school buildings in the district and those organizations are once again expected to play a positive role in the educational experience of students across all grade levels.
Mr. Polansky said he was "grateful" to the community for its "steadfast commitment to our schools and for helping us preserve a long-standing tradition of educational excellence in Huntington."
Administrators, teachers and support staff members will come together next Tuesday (Sept. 4) for a series of Superintendent's Conference Day meetings. All employees will report to Huntington High School for a district level convocation before reporting to their assigned building for additional meetings.
As the countdown begins toward the resumption of classes, students and parents have been stopping by schools to locate rooms and attend to other matters. "Everything will fall into place very quickly on the first day of school," said one teacher confidently.