Blue Devil Baseball Goes 2-18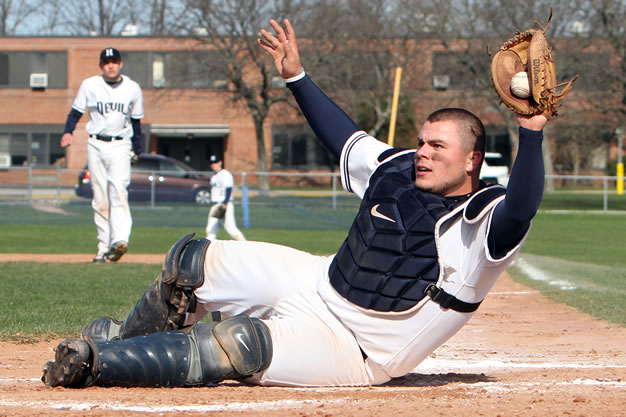 It's been nearly five decades since the Huntington High School baseball team captured a league title. The Blue Devils won the 1965 crown and have never been able to hoist a banner onto the gym wall since.
Last spring's 15-player squad closed out the season with a 2-18 mark under head coach Keith Barrett and assistant Alan Anderson. Despite the final record, Barrett felt good about his team, which he called a "great group of kids."
Huntington was led by senior pitcher-infielder Joey Dillhoff (lead the team with a 4.34 ERA), sophomore centerfielder Joe Cacciato (.306 and a team high 19 runs) and juniors Rob Fiato (.333, six doubles, 16 RBIs) and Jake Freitag (.347 and a team best 35 strikeouts on the mound).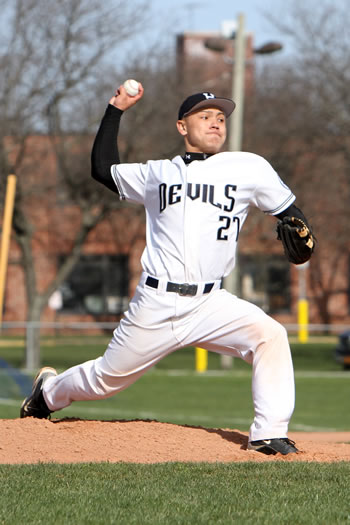 "Jake had a good year leading the team in hitting," Barrett said about Freitag, who pitched and played shortstop. "He should be a very big part of the team next year."
Fiato belted out a team leading eight extra base hits and drove in the most runs for the Blue Devils. "Rob had a tremendous season catching, blocking many balls and throwing out many runners," Barrett said.
Huntington's lone victories came against Deer Park (6-3) and Comsewogue (9-5). Five of the team's losses were by two runs or less. "It was very enjoyable to come down and work with this group of kids every day," Barrett said.
What was the team's best accomplishment? "Starting the season and ending the season with the same roster," Barrett said. "We had nobody quit and [everyone] stayed positive and competitive all the way through."
Looking ahead to the 2013 season, there is hope. "We are returning most of the team next year," Barrett said. "There are only four members of this past year's team that graduated. Although we are returning many kids, they need to work hard in the off-season to improve in order to have a better record."