Finley Players Help Lift
Tri-Village West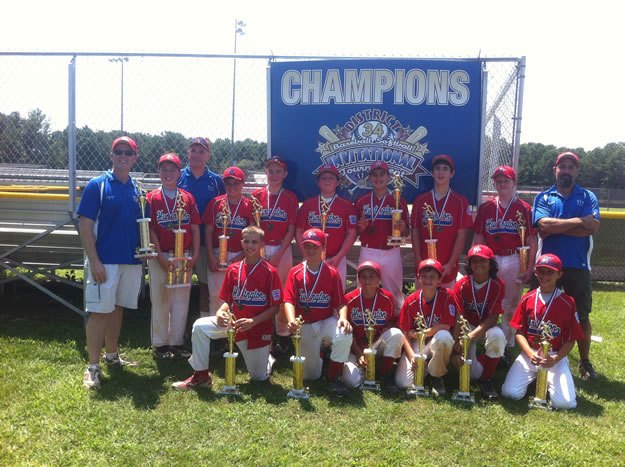 Four exceptional baseball players from the J. Taylor Finley Middle School team helped lift the Huntington Tri-Village West squad to the gold medal bracket championship in the District 34 Invitational earlier this month. The team topped Commack North, 3-1.
Brian Donnelly, Matt DeMeo, Steven Napurano, Thomas Stock transitioned seamlessly from the Finley spring season to summer ball. During the school year, the group player under the tutelage of Falcon coach Thomas Tantillo.
Tri-Village West was knocked out of the Williamsport tournament earlier in the summer. The loss dashed any hope of playing in the Little League World Series. However, as one player's mother said, "Winning the District 34 invitational in the gold medal bracket was the next best thing!" Tri-Village West advanced to the championship game by nipping Tri-Village East in 10 innings, 2-1.
The team will be in Cooperstown, New York this weekend for its final showdown of the summer. Two additional Huntington School District players have been added to the roster for the Upstate tournament. Incoming Finley eighth grader Daniel Monahan and incoming seventh grader Tyler Gerbavsits are now part of the talented squad.