Retreat Planned for
Huntington School Board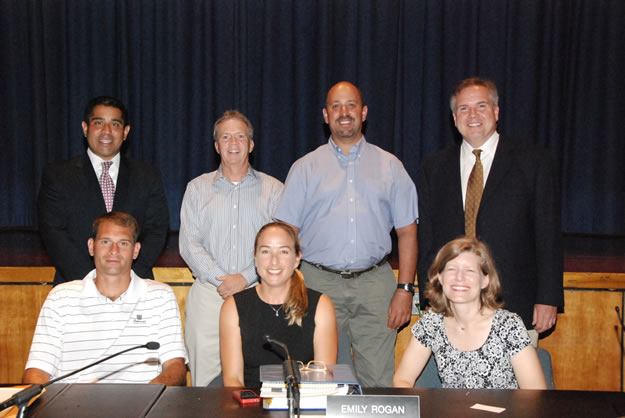 As school officials continue their preparations for the 2012/13 school year, the Huntington School Board will hold its annual retreat on Wednesday, August 15. All of the trustees are expected to attend the session.
"The retreat will, once again, provide an opportunity for board and cabinet members to reflect on the past year and conduct self-assessments, to engage in training and team-building exercises, and to discuss communication strategies," Superintendent James W. Polansky said. "This is particularly important with the addition of two new board members and a new assistant superintendent."
The retreat is not a public meeting. It has been structured to meet the requirements of the state's opening meetings law. The district's seven elected trustees include President Emily Rogan, Vice President John P. Paci III, Tom DiGiacomo, Jennifer Hebert, Richard McGrath, Xavier Palacios and Adam Spector. The retreat will also be attended by Mr. Polansky and members of his cabinet.
The retreat agenda includes:
1. Evaluation of 2011/12 goal-related progress and an assessment of priorities for 2012/13.
2. Review of major state/district initiatives, including annual professional performance plan, common core standards and a revised accountability system.
3. Communication on district matters.
4. Board presentations/recognition during public sessions of the trustees.
5. Conference/convention attendance by trustees.
6. Any other matters that might arise for discussion.