Safe Halloween is Fun for Kids and Worry Free for Parents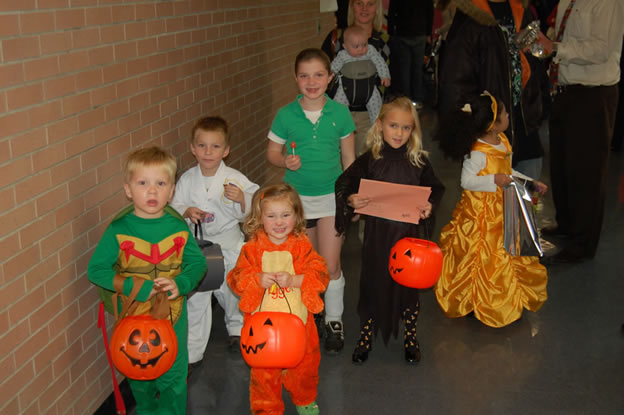 Huntington High School's Safe Halloween program offers all the usual fun associated with the day, but absent the worry for parents. The annual event is sponsored by the school's student government organization and the participating teenagers go out of their way to bring smiles to the faces of the youngsters. This year's program will be held on Monday, October 31 from 4–6 p.m.
Open to any Huntington School District student from pre-school age through sixth grade, Safe Halloween provides youngsters with an opportunity to come to the high school dressed in costume and to participate in Halloween related fun activities and games. It has a long tradition at the school and an extensive history of making kids happy.
High school students serve as hosts for the younger children, who are restricted to certain areas of the building and provided with refreshments during the program. Organizers say that cute costumes are the norm and teachers have commented on how refreshing it is to see the teenagers interacting and catering to the youngsters.
Either an adult or an older sibling must accompany their child. There is no admission fee, but the student government asks participants to bring one item of canned or boxed food, which will be used to jump start the high school's Thanksgiving food drive.
Registration is not required. For more information call the high school at 673-2001.