Karly Kocis Named to A-10
All-Rookie Team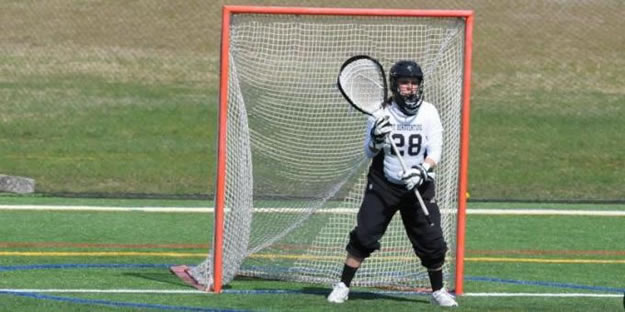 Karly Kocis made a splash between the pipes for the St. Bonaventure University this spring. The 2010 Huntington High School grad was named to the Atlantic-10 Conference All-Rookie team.
The former Blue Devil great recorded 128 saves in 728 minutes for the Bonnies, including a season-best 16 stops against the University of Massachusetts. She led the Atlantic-10 Conference with 8.83 saves per game.
Kocis, who is majoring in sports studies at St. Bonaventure, enjoyed many fine performances during her freshman season. She made 13 saves against a strong Duquesne University squad and stopped 10 shots in separate games against Temple University and the University of Connecticut. A string of other good outings helped Kocis burnish her reputation as a top young player.
The 5'6 Kocis started her college career with nine second half saves in a 14-10 victory over Bucknell University in the season-opener.
As a Huntington senior Kocis compiled 136 saves and 98 completed clears. As a junior she had 326 saves and 173 completed clears. She was named team MVP two times and also played tennis, ice hockey and basketball.