Forster an NCAA District I Academic All-American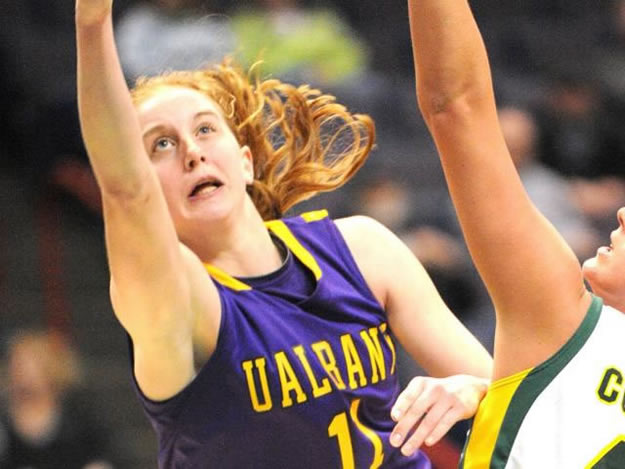 Julie Forster is continuing to make the Huntington High School women's basketball program proud. The Blue Devil alum starred at the University at Albany this past winter, earning academic All-American honors and a spot on the America East Conference's All-Defensive team.
Forster, a 6' forward who can do it all on the court, has a 3.96 cumulative grade point average while majoring in business administration. She was one of five college players chosen to the Capital One University Division Academic All-America District I basketball team by the College Sports Information Directors of America. She was the only non-senior to be named to the District I first team with the others coming from the Univ. of Connecticut, Army, Columbia Univ. and the Univ. of Hartford.
District I encompasses that states of Connecticut, Maine, Massachusetts, New Hampshire, New York, Rhode Island and Vermont, plus parts of Canada (Nova Scotia, Quebec, Newfoundland, Prince Edward Island, New Brunswick).
Forster enjoyed a splendid year for the Great Danes (16-14) who were knocked out of the America East tournament when they lost in the quarterfinals to Hartford, 48-43.
Forster started 25-of-30 games and led the America East in rebounds. The former Huntington great averaged 9.3 points per game and 9.8 rebounds. She tallied 37 assists, 43 steals and 28 blocked shots, while pulling down 292 rebounds.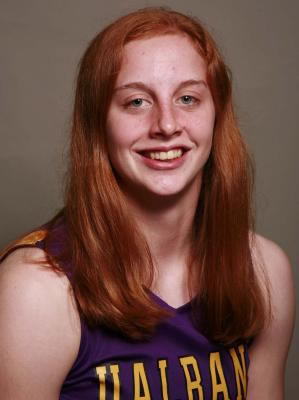 Forster led the conference with 11 double-doubles, was third in field goal percentage (.470), fifth in blocked shots and 14th in steals and free throw percentage. She was a unanimous selection to the America East's All-Academic team and grabbed a spot on the America East's All-Conference third team.
At Huntington, Forster played on four different varsity teams, making her most impressive mark in basketball where she scored more than 1,000 points. She helped lead the team to three straight appearances in the Suffolk finals and the 2008 county crown. A five-time varsity letter winner on the hard court, she was a two-time All-County and All-State player.