Catching up with David Acton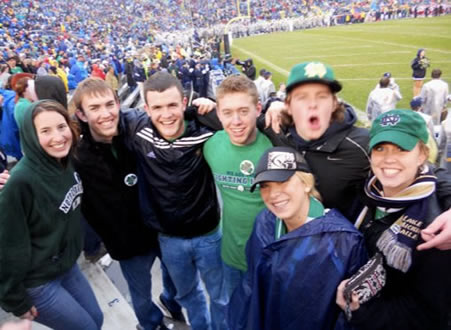 David Acton built such a strong academic record at Huntington High School that he had a variety of options when it came time to pick a college. He eventually narrowed the field to Boston College, Holy Cross and Notre Dame before deciding to head to South Bend, Indiana. He hasn't looked back.
"I am currently loving Notre Dame," Mr. Acton said. "I wouldn't trade the experience for anything in the world. I am a rising junior set to graduate in the spring of 2013, but because of AP credits, I am a semester ahead of schedule. This has given me have a lot of freedom in choosing my classes."
Mr. Acton graduated with the Class of 2009 after completing most of Huntington High School's most challenging courses. He crammed a lot into those four years, holding down membership in the National, Spanish, English and Math honor societies, playing JV soccer and lacrosse and lettering in varsity winter and spring track. He traveled to Nicaragua with supplies and clothing for impoverished families there, participated in the Habitat for Humanity and Natural Helpers clubs, was a regional winner in the National History Day competition, competed in the marching band as a freshman, played in a local ultimate Frisbee summer league, played intramural basketball in the St. Hugh's league and helped other students as a math tutor.
A spot on the high honor roll was a constant for Mr. Acton, who was an AP Scholar with Distinction and a member of the National Society of High School Scholars.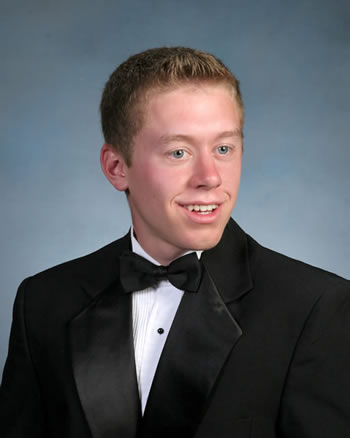 It isn't surprising to Huntington's teachers that Mr. Acton is excelling at Notre Dame. "However, just because I'm ahead, I don't plan on graduating early," he said. "I recently declared my major as finance and I am enrolled in the Mendoza College of Business. According to Bloomberg, Mendoza has the country's best undergraduate business school."
At Notre Dame, Mr. Acton has needed to work hard. "The academic side has been really challenging and is very competitive, but it is definitely worth it," he said. "Other than that, Notre Dame is everything I hoped for and more. The football games are amazing. Football season is the best time of the year. This past year, my friends and I had front row seats. We saw a bunch of exciting things up close like the Stanley Cup trophy, NFL commissioner Roger Goodell and, most importantly, Taylor Swift."
Mr. Acton returned home to Huntington for the summer, but he's extremely busy. "I have an internship with Citigroup, where I work five days a week," he said. "The hardest parts have been commuting into the city and having very little free time. I finally realized what the 'real world' was like and it was definitely a wake up call."
The Huntington alum takes the LIRR into Manhattan every morning before jumping on the subway for the trip down to Wall Street. "I've gained new respect for everyone who gets up and does that every day of their life," Mr. Acton said. "My internship is in the finance department of Citi, more specifically in product control."
Mr. Acton runs profit and loss statements for some Citigroup traders. "I'm hoping to get an internship next summer in sales and trading or investment banking. I do miss Huntington High School, but I keep in contact with my friends and even my old track coach, Mr. [Ron] Wilson."