Realtors Tour Huntington High School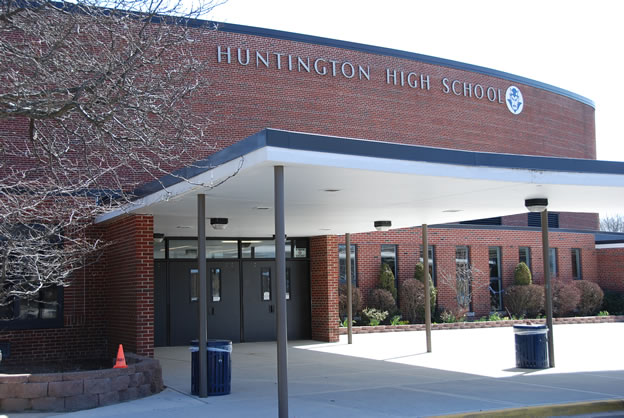 When a large group of real estate agents came to Huntington High School this week it caught some students and teachers a little bit off guard but it didn't take long before the visitors received an earful of information from the proud school community.
The realtors came to the high school to learn more about the district's academic and co-curricular programs, facilities, faculty and plans for the future. Over the course of the session the group ranged in number from 80-100.
"I am pleased that so many realtors chose to take advantage of our invitation," Superintendent James W. Polansky said. "All accounts suggest that they were impressed by what they saw and heard, particularly from our high school students. My hope is that they will keep the lines of communication open and forward any questions that come their way to me or building staff."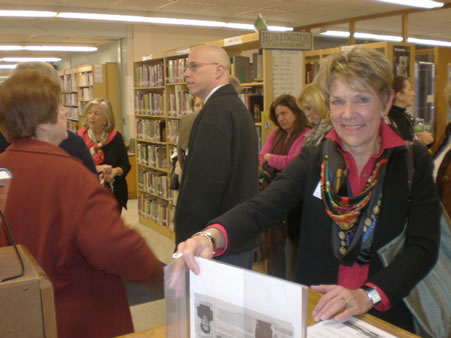 The realtors ate a light breakfast, heard from Mr. Polansky and Huntington High School Principal Dr. Carmela Leonardi, toured classrooms and spoke with teachers and listened to current students talk about their experiences and impressions.
"The visit was a success," Dr. Leonardi said. "Students guided the realtors on a tour, stopping in classrooms, the library and the cafeteria and of course, the hallways at the time of class changes."
A student panel fielded the lion's share of questions from the realtors, with some help here and there from Mr. Polansky and Dr. Leonardi. "We are all very proud of the honesty and clarity with which students addressed such a large group of adults," Dr. Leonardi said.
Huntington PTA Council President Bari Fehrs joined in the chorus of those pleased with the turnout of realtors. "They were very enthusiastic to participate in the tour and seemed to appreciate the information about our high school given to them by students, staff and administration," she said. "The school pride was evident from the students during the question and answer session. The feedback was very positive and the realtors recognized that Huntington High School has so much to offer our students and community."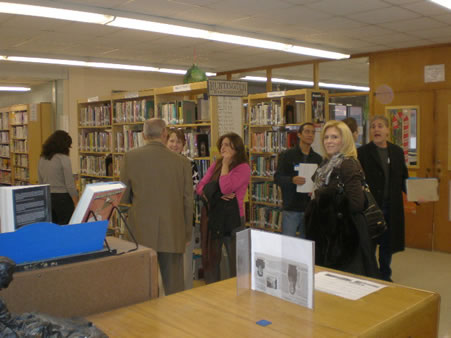 The real estate agents appeared genuinely impressed with what they learned about the district during their visit. "I strongly believe that all visitors came away with factual and accurate information about our school and about the competitive performance of our students," Dr. Leonardi said.
The Huntington School District has been moving aggressively to counter misinformation about its academic performance across all grade levels and the quality of its programs, which officials say are second to none.
"Our plan is to continue opening our doors so that the community can witness first hand the wonderful things taking place in our schools on a daily basis," Mr. Polansky said.