Blue Devil Girls' Basketball
Opens Friday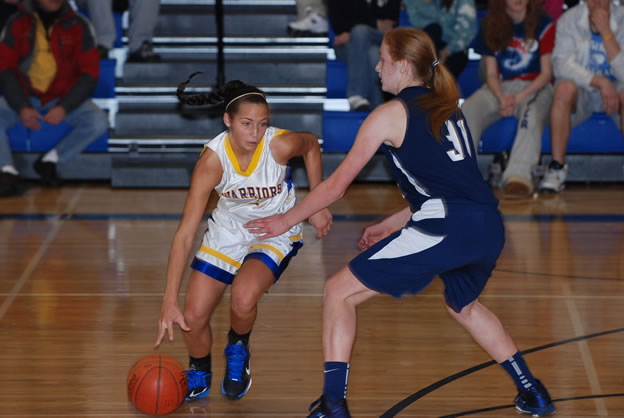 As the second year of the Mike Kaplan era gets underway, nine returning varsity players hope to carry the Blue Devil girls' basketball team into the postseason. It will take some time to determine just how good this team can be, but early indications are exceedingly positive.
"The season has started off great," Kaplan said. Marissa Bergmann joined the staff as the assistant varsity coach and Danielle DeAngelis signed on to coach the junior varsity squad. The Huntington machine is already running on all cylinders.
"We were able to do a lot of work in the off-season and I can see it is already starting to pay off," Kaplan said. "I am very excited and pleased with what I have seen thus far. Although we have just begun, the girls have shown great athleticism, competitiveness and character. They are starting to show the necessary tools it takes to build a successful program."
Laurelle Byrne-Cody and Colleen Wright are Huntington's two returning seniors. "We expect big things from them as far as leading this team and showing our younger players what it takes to build a championship program," Kaplan said. Juniors Raynisha Witherspoon and Rachel Bosco are also back. The duo has been part of the program since they were eighth graders.
Junior Hannah Burnett has returned to the court. The talented player sat out last winter with an injury. "This year she is back in action and ready to go," Kaplan said. "Her competitiveness is contagious and it's going to be something all our girls will feed off of."
All-league forward Heather Forster and League IV Rookie of the Year Katie Nugent are expected to play key roles on the team as freshmen. Promising sophomore Joellen Ceide and forwards Ellyn and Tara Byrnes are all in the fold after being promoted to the varsity late last season. "They are all strong players who bring great intensity, enthusiasm and dedication to the program," Kaplan said.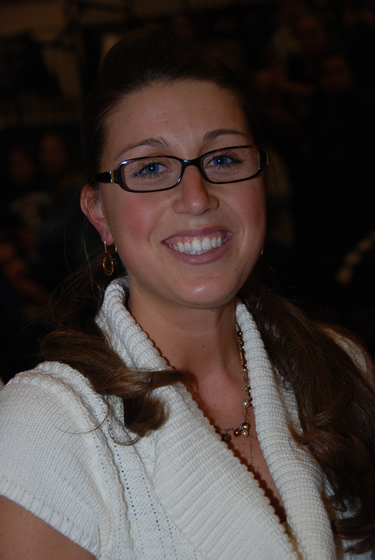 Three new freshmen have joined the Blue Devil varsity in Caitlin Knowles, Mackenzie Maloney and Lindsay Sullivan. "We expect great things from them," Kaplan said.
Huntington lost prolific scorer Jackie Waldron to graduation last June. She's now playing at Catholic University of America in Washington, DC. Kaplan hopes to make up for some of that missing offense by further sharpening the team's already formidable defense.
"Defensively we want them to wreak havoc on all of our opponents," Kaplan said. "Last year we were ranked in the top ten defensively and with the new addition of our freshmen, we expect nothing less. Because of our athleticism we are excited to increase the pressure on our opponents. I am extremely confident in our play and can't wait for the games to start."
The Blue Devils wrapped up the pre-season this week with a scrimmage against Longwood. Huntington opens the winter campaign this Friday night at 6:15 p.m. when it hosts Half Hollow Hills East in a non-league contest. Admission is free.