She's Having the Time of Her Life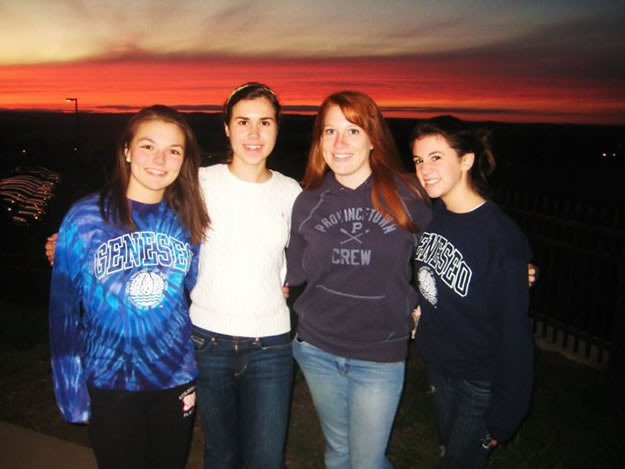 Lena Freed is a happy person. Anyone who has been around her for more than a few minutes knows as much. That genuine joy and positive outlook has served the 2010 Huntington High School graduate well and she is on her way toward building an impressive set of accomplishments.
A stellar academic record through four years of high school provided Ms. Freed with the opportunity to choose among many fine colleges. Her decision to head northwest to SUNY College at Geneseo, an institution that has steadily grown in stature over the past 15 years, turned out to be a smart one on all fronts.
"Since I've come to Geneseo, I've been truly having the time of my life," Ms. Freed said. "I have fallen in love with all of my classes, especially my psychology class. I am currently majoring in psychology and hope to continue with it throughout the next four years."
At Huntington High School, Ms. Freed was exceedingly well-rounded. She was a key member of the fencing team, participated in the drama club and completed a full set of art classes from photography to drawing and painting. She earned two trips to the All-State music conference for her exceptional skill playing double bass.
Professors like Her
At Geneseo, she is already endearing herself to the faculty. "All of my professors seem to like me - at least they think that I'm funny, which I always take as a good sign," Ms. Freed said. "They are especially comforting since I tend to answer questions wrong, and they never make me feel like an imbecile for it."
Throughout high school, Ms. Freed valued the support of family, friends and teachers and credited such backing with helping her excel across the board. She is very good at seizing whatever opportunities that come her way.
"When I came to orientation I signed up for a job, thinking that I probably wouldn't get it," Ms. Freed said. "Surprisingly enough, during my second week of college I got a phone call telling me that I indeed did get it! So I am officially the recording secretary of the Student Association, which is the student run government that allocates funds for other on-campus organizations. It's a really intense job, and I get nervous sometimes that I'm misquoting representatives or that I don't get enough information down, but for the most part I really do love having it."
Endless Supply of Energy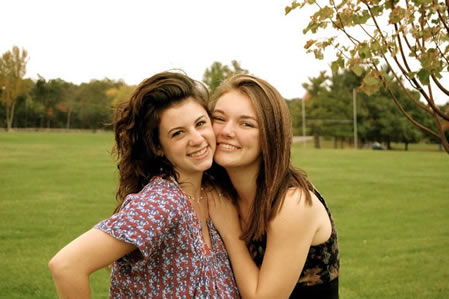 The Huntington alum has a seemingly endless supply of energy. She has an expansive view of the world and life and while academics are a priority, Ms. Freed sets aside time to explore new things and to simply have fun.
"In addition to my studies and my job, I have begun to take part in the Swing Dance club," Ms. Freed said. "This was totally new for me as I have never swing-danced in my life, but I figured, why not try something new? It has since become one of my favorite parts of the week. Everyone that goes is super nice and even when I do a step the wrong way I am always easily forgiven by my partner –thank goodness."
Reports are beginning to trickle back to Huntington about how members of the Class of 2010 are doing in college. When it comes to Ms. Freed, she is typically upbeat.
"College overall is just great," Ms. Freed said. "I am staying in the foreign student hall which means that I've met a bunch of students from places like South Korea and Turkey. My dorm is also very small so we all go to house dinners and are a closer unit I think than the other dorms on campus."