Huntington Presents Gifts to Washington, D.C. Hosts
During their recent trip to Washington, D.C. to participate in mentoring sessions and attend a ceremony that featured the donation of First Lady Michelle Obama's inaugural gown to the Smithsonian National Museum of American History, Huntington High School fashion teachers and students came bearing gifts.
Members of the traveling party presented tokens of appreciation to the First Lady and Smithsonian staff members who planned the series of memorable experiences for the teenagers.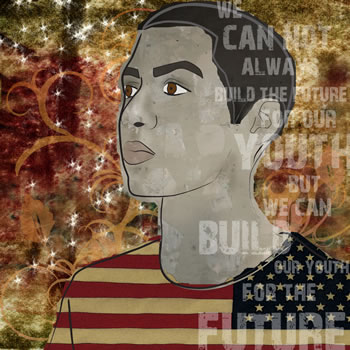 "For the Smithsonian staff and the fashion designers, they created a set of note cards with the students' dress illustrations on the cover as well as copies of the book of their inaugural gown designs," said Joan R. Fretz, district director of fine and performing arts.
Teachers Kristin Singer and Amy Worth, 30 current fashion program students, two Huntington graduates who are now majoring in fashion in college and Mrs. Fretz can't stop talking about the activity packed trip.
Mrs. Obama, who invited the Huntington contingent to Washington, D.C., publicly thanked the group for giving her two original pieces of art by Bo Ashley Brindley and Grace Kelly. The pair created the works as students in teacher Kasmira Mohanty's advanced computer graphic class.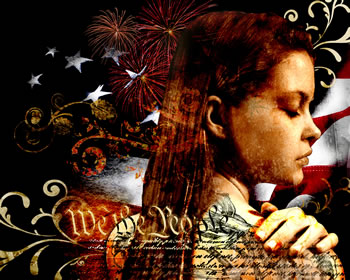 "These works have a patriotic theme and a message about America's youth," Mrs. Fretz said. The prints were both matted and framed.
Students also created CDs for the media, including gown illustrations, the letter teachers wrote to Mrs. Obama and the First Lady's response along with a description of Huntington's fashion illustration program.
"We felt that it was appropriate to demonstrate our appreciation by bringing our hosts something that represented our program," said Mrs. Fretz, who traveled with the group to the nation's capital and participated in all events. 
All graphics, photographs, and text appearing on the Huntington Public Schools home page and subsequent official web pages are protected by copyright. Redistribution or commercial use is prohibited without express written permission. Comments or Questions? email the Public Information Office