Art Studio Workshop Expanded
at Woodhull School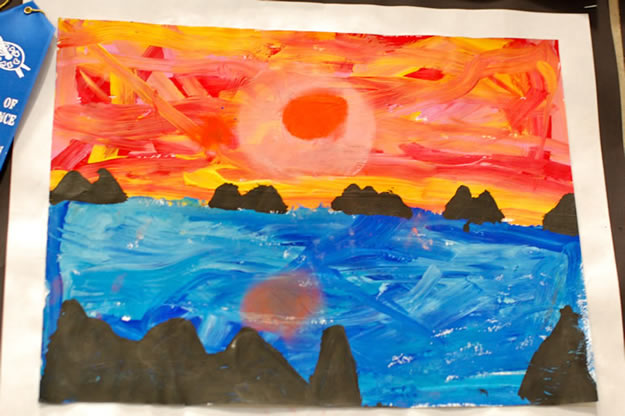 There's an expanded art initiative at Woodhull Intermediate School this year and parents and students are excited about it. All youngsters will have an opportunity to participate in the art studio workshop, either before school or during their respective lunch period
"This is a voluntary enrichment program, which includes activities such as interdisciplinary art projects, web cam gallery interactions with other schools abroad, showcase decoration projects and/or simply extra studio time for students to develop their art to a higher level of expertise," said Joan R. Fretz, district director of fine and performing arts.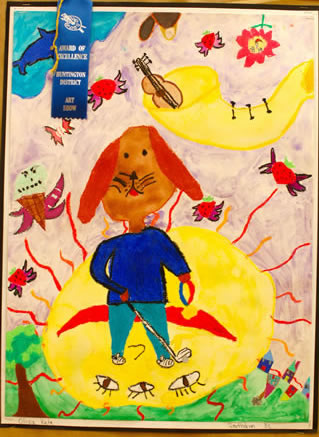 All 688 Woodhull students are being given an opportunity to attend the studio sessions at least twice a week with art teachers Todd Hiscox and Karen Morea. "It will be on a first come, first served basis," Ms. Fretz said.  The two art teachers explained the program to students earlier in the school year and invited the youngsters to sign up for it.
"The intermediate schools have always provided this activity, but on a very limited basis," explained Ms. Fretz. "This year, with the new middle school type schedule, we have been able to expand the number of opportunities that students have to come to the studio workshops."
In a letter to Woodhull parents, Ms. Fretz wrote she hopes the students will "enjoy this special opportunity." The district's art program is highly regarded on every level and Huntington High School student-artists regularly win their fair share of local and regional awards.
The two Woodhull art teachers are enjoying working together on projects and the children will have an opportunity to work with both teachers in the school," Ms. Fretz said.
For more information about the new program at Woodhull contact Ms. Fretz at 673-2106 or jfretz@hufsd.edu.