Catching up with James Schechter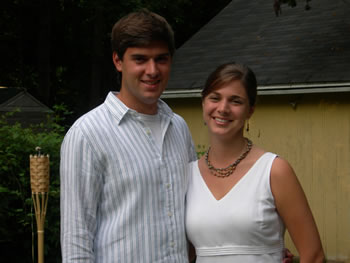 Since James Schechter graduated from Huntington High School in June 2004, he has hardly had time to catch his breath. Today he's a senior at the University of San Diego and laying out the groundwork for a career in hospitality management.

At Huntington, Mr. Schechter rowed for the Blue Devil crew team, winning the men's senior double New York State championship with partner Mat Taylor, was involved with the high school HOPE club for four years, serving as its president as a senior and he was an active participate in the annual construction of floats for the homecoming day parade.

Following his high school graduation, Mr. Schechter attended Suffolk Community College for two years before heading off to sunny southern California. This spring he expects to earn an undergraduate degree in business administration with a concentration in management.

Although he's 3,000 miles away and more than four years removed from his alma mater, Mr. Schechter has memories that are still vivid. "My favorite faculty member of Huntington High School has to be Georgia McCarthy," Mr. Schechter said about the district's director of physical education, health and athletics. "She was my teacher in Huntington Elementary and then again in high school. She was always someone I looked up to and could talk to if I needed to. But, Mrs. Damore was my favorite teacher and I loved her classes because of her enthusiasm. She made going to school fun!"

Mr. Schechter has worked at the Huntington village restaurant Canterbury Ales since his sophomore year in high school "and I still work there when I am home for the holidays and over the summer."

While attending Suffolk Community College, Mr. Schechter served as an assistant coach with the Blue Devil crew team. Since 2007, he has also worked with Hope Through Health, an international organization that offers technical and financial assistance to community-directed health initiatives in West Africa and is currently a representative of the San Diego area chapter. "On November 16, I will be running the Silver Strand Half-Marathon in San Diego to raise money for Hope Through Health."
All graphics, photographs, and text appearing on the Huntington Public Schools home page and subsequent official web pages are protected by copyright. Redistribution or commercial use is prohibited without express written permission. Comments or Questions? email the Public Information Office