Board Trustees
Correspondence for trustees can be directed to the Board of Education at
board@hufsd.edu
Board President Emily Rogan
Contact: 631-425-1875
Term Expires: June 2015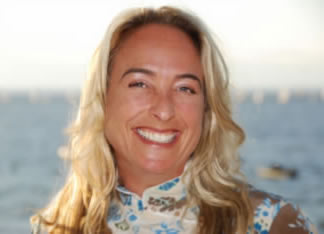 Emily Rogan was re-elected to the Huntington School Board in May 2012 and is serving her third three-year term. Her fellow trustees chose Mrs. Rogan to serve as president of the Board of Education during each of the past two school years.
An award winning journalist, Mrs. Rogan grew up in the community and graduated from Huntington High School in 1983. She went on to earn a Bachelor's degree at Cornell University and a Master's degree at New York University.
Fifteen years ago Mrs. Rogan moved back to Huntington from New York City with her husband Bob (Huntington Class of 1979). Together they have a son Henry, who is a junior at Huntington High School and a daughter Julia, a seventh grader at J. Taylor Finley Middle School.
Prior to winning her first term on the School Board in May 2006, Mrs. Rogan was active in the school community for many years, serving on various district-wide committees and participating in building level PTA organizations. A member of the district's Comprehensive Health Advisory Committee and the Lowndes Avenue Task Force, she is passionate about education in general and particularly public education, and firmly believes in the benefits it reaps for children.
Mrs. Rogan has an especially fierce passion for the Huntington School District and a particular interest in the health and wellness of all students. She enjoys visiting schools across the district and attending academic and co-curricular events, where she regularly speaks with students, teachers and parents.
Professionally, Mrs. Rogan is a freelance writer, frequently authoring articles for newspapers and magazines about subjects affecting children and families. The third term trustee had an essay published in the book, "Fits Starts and Matters of the Heart - 28 True Stories of Love, Loss and Everything in Between." It is a collection of works by writers from Freelance Success, an online professional writer's organization that counts Mrs. Rogan as one of its members.
Before becoming a mother, Mrs. Rogan worked for the CBS News show 48 Hours. She also worked for many years for Junior Achievement of New York, a non-profit organization that focuses on education and mentoring.
In her free time Mrs. Rogan enjoy running, yoga and playing golf and is also an avid reader, known to keep a stack of books nearby. She has completed Tough Mudder New England, a challenging event that required participants to run ten miles up-and down a Vermont mountain and overcome 25 military-type obstacles along the way.
Board Vice President John P. Paci III
Contact: 631-796-8571
Term Expires: June 2013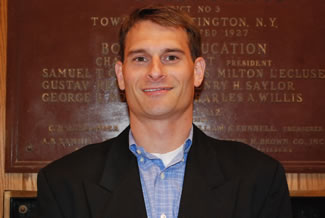 John P. Paci III is serving his sixth year on the Huntington School Board after being re-elected in May 2010. His fellow trustees elected him vice-president of the Board of Education in each of the past three school years.
Mr. Paci and his wife Kelly are the parents of three children. He has been a resident of the district since the age of 11 and graduated from Huntington High School in 1990, earning a full athletic scholarship to Indiana University, where he was the starting quarterback for the football team for three years. He is employed by the Wall Street firm, Morgan Stanley.
Mr. Paci, who won the 1989 Hansen Award as Suffolk's top football player, obtained a Bachelor of Science degree in business in 1994. During his collegiate athletic career he completed 262 of 494 passes for 3,119 yards and 15 touchdowns at quarterback for Indiana University. He was inducted into the National Football Foundation's Long Island Hall of Fame in 2008.  His 99-yard touchdown pass at Penn State on November 6, 1993 set an NCAA Division I record. He also threw a 75-yard touchdown pass in the 1993 Independence Bowl.
Mr. Paci played professional football in the World League of American Football with the Barcelona Dragons and the Frankfurt Galaxy and in the National Football League with the New York Jets and the Washington Redskins. He was nominated for the NFL Man of the Year Award in 1997. 
Following his retirement from pro football in 1999, Mr. Paci embarked on a successful Wall Street investment banking career. Despite his professional commitments, he has supported the school district in several ways including volunteering at practices, mentoring students, helping them achieve their academic and athletic goals and supporting numerous PTA, Booster Club and Huntington Foundation events. He has also delivered motivational speeches in schools across Long Island, a practice he began while playing for the Jets. 
Mr. Paci was raised in an extended family committed professionally and personally to education. His father, John is well known throughout the community for his many years of service as a teacher and football coach at Huntington High School.  His mother, Donna, was an elementary school teacher in West Hempstead.  She also served as president of her union. His uncle, Sonny retired as a principal with Western Suffolk BOCES. His aunt, Fran is currently a BOCES special education teacher. They collectively represent well over a century of education service.
Mr. Paci hopes to constructively contribute to the dialogue and program development of the district and use his professional expertise with financial related matters.
Trustee Tom DiGiacomo
Contact: 631-479-3121
Term Expires: June 2015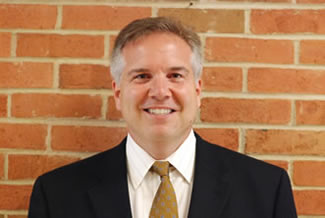 Tom DiGiacomo was elected in May 2012 to serve a three year term on the Huntington School Board. His family has been involved in the district for three generations.
A 1979 Huntington High School graduate, Mr. DiGiacomo holds an associate's degree in business from SUNY Farmingdale. He has a professional background in the technology field, providing solutions for businesses ranging in size from small to Fortune 50.
Mr. DiGiacomo's experience includes project and budget management, finance and implementing technology solutions. As the Northeast regional director of sales for a global technology firm, he was responsible for six regional offices and management of a $100 million budget. He is currently the director of sales for a Long Island based firm that provides the federal government with products and solutions.
Mr. DiGiacomo and his wife, Nancy are the parents of a son in the seventh grade at J. Taylor Finley Middle School. Through the years, Mr. DiGiacomo has regularly attended Huntington School Board meetings, served as an active PTA member and co-chaired the district's Shared Decision-Making Committee.
Mr. DiGiacomo hopes to use his background in business and technology solutions, along with a balanced approach to problem solving, to contribute to making the district the finest it can be.
The DiGiacomo family has deep roots in the community. Mr. DiGiacomo's father, Al, was a member of Huntington High School's Class of 1941. Al DiGiacomo was the architect that designed the replacement for Roosevelt School on Lowndes Avenue. The new building was eventually named Huntington Elementary School.

Trustee Jennifer Hebert
Contact: 631-425-6160
Term Expires: June 2014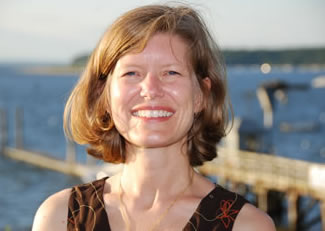 Jennifer Hebert was elected in May 2011 to serve a three-year term on the Huntington School Board. She has an extensive background in education as a teacher and parent volunteer.
Mrs. Hebert and her husband Jamie have lived in Huntington for 15 years. Together they have three boys attending district schools. Mrs. Hebert grew up on Long Island and graduated from the East Williston School District in 1986. She attended Tufts University in Boston, earning a Bachelor of Arts degree in 1990 and a Master's degree in Teaching in 1991.
Prior to moving back to Long Island, Mrs. Hebert worked as a public school kindergarten teacher in Massachusetts for several years. Since settling here she has been teaching pre-school at St. John's Nursery School, as well as devoting countless volunteer hours to the Huntington School District as a PTA president and treasurer. She has also served on the district's Long Range Planning Committee and has regularly attended Board of Education meetings for many years.
Mrs. Hebert is widely known as a creative thinker who enjoys learning about all aspects of the district and its educational program and listening to all sides of every issue. She is particularly passionate about public school education and believes the learning experience offered to Huntington students should be the finest in the nation.
Trustee Richard McGrath
Contact: 631-427-9737
Term Expires: June 2013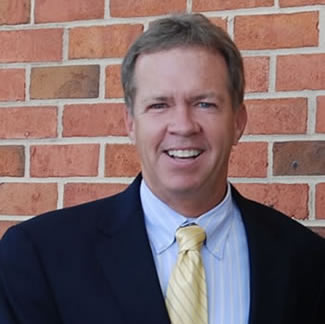 Richard McGrath is serving his fifth term on the Huntington School Board after being re-elected in May 2010. A certified public accountant, he is a national sales director of Thomson Tax and Accounting, Inc, a Thomson-Reuters tax processing company.  e heads up sales and field support for the company's 1099 Information Reporting division. 
A 1975 graduate of Huntington High School, Mr. McGrath received a Bachelor of Science degree in accounting from Long Island University in 1979. He is a member of the district's Audit Committee, which helps to provide oversight in dealing with Huntington's internal and external auditors and has represented the School Board on the Town of Huntington's Affordable Housing Task Force and Huntington Station Revitalization Committee. 
Mr. McGrath has been very active in advocating for the district on issues which have the possibility of negatively impacting the school community, including illegal and unsafe housing, which affects students and learning, as well as raising the burden on property taxpayers.
Mr. McGrath and his wife Laura Jean are the parents of twin boys, Kenneth, a sophomore at Long Island University – C.W. Post College and John, a sophomore at Adelphi University.
In his free time, Mr. McGrath enjoys coaching youth lacrosse in the community. An avid long distance runner and fitness devotee, he has successfully completed five New York City marathons, two Boston marathons and one Long Island marathon and can frequently be found running along area streets and through local neighborhoods. 
Trustee Xavier Palacios
Contact: 516-873-8783
Term Expires: June 2015
Xavier Palacios was elected in May 2012 to serve a three year term on the Huntington School Board. He has enjoyed a long association with the district.
A member of Huntington High School's Class of 1988, Mr. Palacios earned degrees at Columbia University and Boston University School of Law. He is the owner and managing partner of a Mineola-based law firm.
Mr. Palacios and his wife, Laura have three children, including a daughter who is a freshman at Huntington High School and two other daughters not yet of school age. In 2008, he purchased and renovated a distressed property in Huntington Station where he conducts a satellite law office along with a community revitalization non-profit organization.
Mentoring has been a priority in his life in Mr. Palacios' life. At Columbia, he taught SAT prep and biology courses to inner city students. He has continued mentoring young people and families in the community and encouraged parents to be actively involved in their child's education. He has been recognized for his work in the community and his efforts to strengthen opportunities for young people.
During his term on the Huntington School Board, Mr. Palacios hopes to be a problem solver and use his legal expertise to contribute to solutions regarding state mandates, district contracts and access to grant monies.
Trustee Adam Spector
Contact: 631-423-6769
Term Expires: June 2014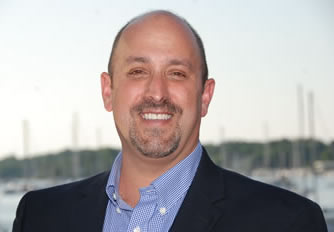 Adam Spector was elected in May 2011 to serve a three-year term on the Huntington School Board. A resident of the Huntington School District for more than two decades, he resides with his wife, Meredith and their children Jackson and Jamie, who attend our public schools.
Mr. Spector spent many years in the field of corporate technology management in New York's financial district where he worked for some of the world's largest banks. He helped develop and manage two separate technology consultant firms, including one focused on serving families and small businesses in the Huntington area. Most recently, he has focused his energy on his family, school district and community.
After growing up in Old Bethpage, Mr. Spector attended Binghamton University where he earned a Bachelor's of Science degree in management from Binghamton's School of Management.
An active participant in the school district, Mr. Spector has served on multiple shared decision making teams and has a long resume of PTA executive leadership. He has coached youth soccer and regularly volunteers for community and school events.
Mr. Spector is interested in helping the district provide cost-effective educational programs to the students of the district while continuing to offer a diverse set of programs allowing for an enriching school experience.
Aware of the complexities of Huntington and New York's public school landscape, Mr. Spector seeks to use his analytical skills and understanding of community sentiment to help continue Huntington's tradition of excellence.