January 12, 2021
Inspiring and recognizing students who have a "profound love" of art and who demonstrate creative talent is why the Huntington High School Art Honor Society was formed and why it exists today.
"Students in the Art Honor Society work to promote art in the school, community and internationally through various activities and service projects," states a promotional packet shared with current high school students. "Its members help one another to achieve the highest standards and share the importance of art education throughout the district and community."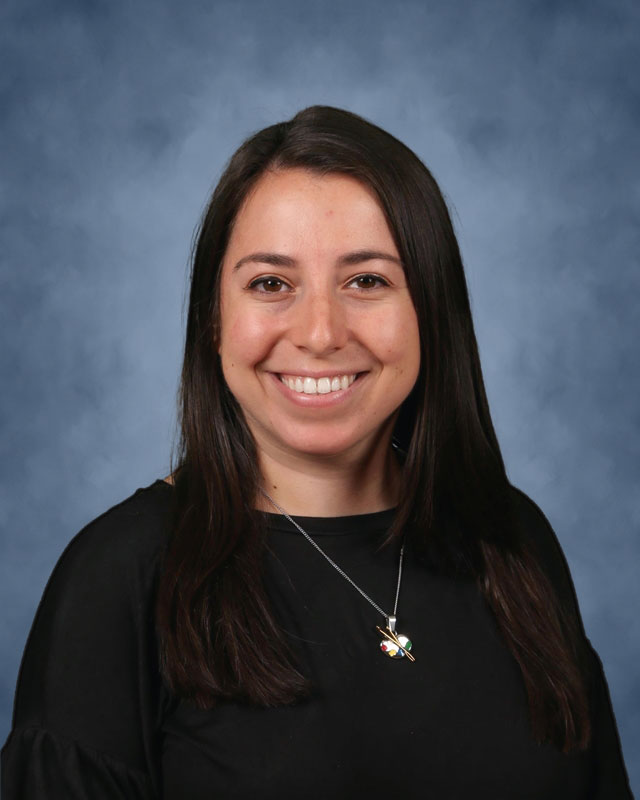 Jenna Rinaldi is the Huntington High School Art Honor Society faculty advisor.
This year's organization is led by Niurca Chabla Leon (co-president), Ella Naima (co-president), Katie Browne (treasurer) and Eliza Walther (secretary). Gabby Miller and Jack O'Brien are handling public relations. Art teacher Jenna Rinaldi is the faculty advisor.
"The Art Honor Society is an amazing organization where you can share your talents with the community and make great friendships along the way," Ms. Chabla Leon said.
The group meets every other Wednesday at 3 p.m. on the Google Meets platform. Use code sfusa6d. The Remind code is @ahshu2020. Visit the group on Instagram by entering @Huntington_AHS.
The teenagers completed a fun initiative. "Art Honor Society members created art work and 'abandoned' what they had made in order to share random acts of kindness by creating small pieces of art," Ms. Rinaldi said. "This helped students learn how to share and disseminate or gift their artwork and encourage art to be a part of society and everyday life."
Society members promote art throughout the school district community and even internationally via various activities and service projects.
Ms. Rinaldi earned an undergraduate degree at Hofstra University and a Master of Arts degree in studio art at Adelphi University. Prior to coming to Huntington UFSD in September 2019, she worked at Mineola, Syosset and Levittown and Evergreen Charter School in Hempstead.
This marks Ms. Rinaldi's first year serving as the Art Honor Society's faculty advisor. "I am excited to take on the challenge and work with a well-rounded, creative and knowledgeable group even if it's through virtual meets," she said. "What I am most proud of so far is the group's ability to work together and encourage one another to create when we cannot meet in person. For our first project, Art Abandonment, we had a huge success and even had responses where individuals found our artwork and tagged us to share their excitement! This was a great experience for our students. We plan to continue sharing our artwork virtually and reaching out to others."