February 1 , 2021
Helping Huntington High School's New World Club carry out its important mission has led many supporters to participate in the organization's fundraising sale of colorful, attractive and altogether comfortable crocheted "ear savers" that attach to protective face masks that everyone is wearing during the COVID-19 pandemic. The nifty new items eliminate the stress placed on ears by most masks.
The ear savers come in 11 different colors. The New World Club is selling packs of two crocheted ear savers for the low price of just $5. Visit https://forms.gle/Qqhf8x7Xe6bSsPcb9 to view the order page. All proceeds will be devoted to scholarships awarded by the New World Club. Need more information? Send a message to club faculty advisor Eileen Gonzalez at egonzalez@hufsd.edu.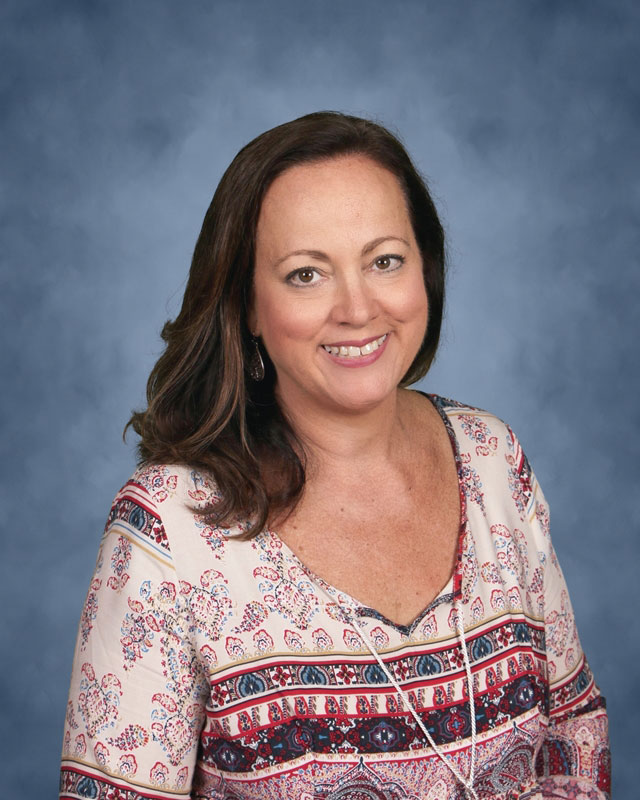 Teacher Eileen Gonzalez is the New World Club's energetic faculty advisor.
Students, faculty and staff can pay in cash at the high school. Parents and other community members can pay through Venmo @Eileen-Gonzalez-12.
"Sold in packs of two, there are many colors to choose from," Ms. Gonzalez said. "They attach to your mask for all-day comfort." There are multiple ways to wear the ear savers.
Senior Johanna Campos-Moreira hatched the fundraising idea during a brainstorming session with fellow club members.
The New World Club is comprised of some of the most dynamic students attending Huntington High School. Yolanis Cabrera and Keylin Quintanilla serve as the organization's co-presidents along with fellow executive board members Angie Mata (vice president), Brenda Acevedo (publicist), Genesis Acevedo (Finley Middle School co-liaison), Erik Flores (treasurer), Alejandra Arana (Finley Middle School co-liaison), Michelle Lopez (parent liaison) and Yanira Rivera (parent liaison).
Ms. Lopez and Ms. Rivera are the event planners for the current initiative, which is officially known as Crochet for a Cause Community Action Project.
"The action project is two-fold," Ms. Gonzalez said. "I am teaching members to crochet the ear savers, which will be donated to local hometown heroes (i.e. essential workers). The club is still deciding on the recipients. I welcome all crocheters in the Huntington community to join our project, which will start after the February break. All interested can contact me. I'm looking to revive a dying art form, while bringing people together in a fun and creative way. Crocheting has been known to lower stress, build self-esteem, foster relaxation, clear one's mind and build community."
The organization is one of the most important student groups at Huntington High School. New World Club members are screened and trained to work with recently enrolled English as a new language students. "Once matched, mentors serve as big brothers/sisters to the newcomer English learners and help them navigate a new life and culture in the US," according to a presentation shared with high school students.
The club participates in a variety of initiatives, including Safe Halloween, the K-Factor talent show, warm winter clothing drive, a partnership with Tri-CYA and the Crochet for a Cause program.
Students are always welcome to join the club by stopping visiting Ms. Gonzalez in Room 220 at the high school or by sending her a message at egonzalez@hufsd.edu.
Club meetings are held on Wednesday's at 4 p.m. on the Google Classroom online platform. Use Remind and Text @newworldCI to 81010.