November 20, 2020
Huntington High School's Key Club chapter is widely regarded as one of New York State's best. It has a long tradition of making a difference in the community and the world.
Alexa Rind serves as president of Huntington's Key Club. The executive board includes Charlotte Cheshire (vice president), Alexis Kaloudis (treasurer), Morgan Colleluori (secretary), Sophia Toscano (publicist), Julie Rogel (attendance officer) and Sophia Segal (lieutenant governor – New York Key Club District). There are also 16 administrative assistants. English teachers Kelly Krycinski and Gina Colica are the faculty advisors.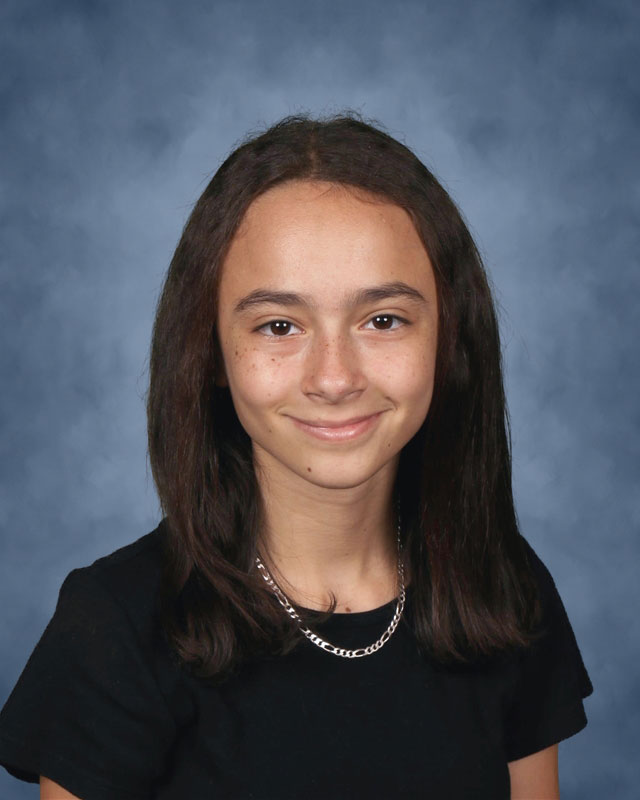 Huntington High School Key Club President Alexa Rind.
"Due to the pandemic, our usual plans for events such as blood drives, the Target holiday gift tour and K-Factor talent show have all been changed," Ms. Rind said. "However, we still plan on making this year a good one and hope to create activities that are both engaging for our members and helpful to our community."
In a typical year, which this is not, weekly meetings would be held in the School Heritage Museum on Thursday afternoons. But this year's club is virtual until the pandemic subsides.
"So far, we have used previous funds to make a donation to the Grandfriends club's Thanksgiving food drive," Ms. Rind said. "We've also launched a new program called the Free Rice Contest, which we've never done before. This activity is something that our members can engage in at home virtually, yet still do with their friends. They compete on teams with their classmates to complete trivia questions on the Free Rice app, and for every question they get right, a small amount of rice is donated to those in need. The group that raises the most rice will win a prize. So far, we have been happily surprised by how hard all of our members are trying and how much rice we've already raised."
A member of the Kiwanis International family, Key Club chapters exist in thousands of high schools across the country. Huntington's chapter was established decades ago and has thrived over the years.
"Key Club is the oldest and largest service program for high school students," according to its international website. "It is a student-led organization that teaches leadership through service to others. Key Club members build themselves as they build their schools and communities."
"This week we're also planning for the members to decorate hand turkeys by writing down what they're thankful for on them," Ms. Rind said. "We'll put these up in the school hallways to brighten them up and celebrate Thanksgiving. We also have our annual toy drive planned, which we'll do throughout the holiday season and Target holiday tour, which although different this year, we still plan to put on."
Key Club has approximately 251,000 members in more than 5,000 clubs. It is represented in 40 countries.
"Other than programming, we've made some changes to the club this year in order to make things easier than ever during these times," Ms. Rind said. "We've changed the meeting schedule from every week to every other week and have put our time into updating our social media and Google Classroom."
Each member has their own personal reasons for joining Key Club and working to make the organization's initiatives successful. The organization has a very long and distinguished history at Huntington High School dating back decades and it's as strong today as it has ever been.
"At the beginning of the year, I was nervous about how much we'd be able to achieve, but thanks to our amazing advisors and the dedication of our core officers and administrative assistants, we are looking at a great year ahead," Ms. Rind said. "Already, we've increased our membership from last year, with over 130 official members. Everyone seems really excited about the work we have done and the work we plan to do. I am confident that we'll be able to help our Huntington community the best we can during these trying times and that Key Club will be the rewarding and fun club it always is."
Interested in helping Huntington's Key Club achieve its goals? Send a message to Ms. Krycinski (kkrycinski@hufsd.edu) or Ms. Colica (gcolica@hufsd.edu).