January 29, 2020
Pat Sclafani is headed to Penn State University to study in the college's professional golf management program. The Huntington High School senior has been a mainstay on the Blue Devil links team for many years and he has a strong family connection to PSU.
"I chose Penn State because I've wanted to go there since I was little," Mr. Sclafani said. "It's always been my favorite school. I've been there countless times for either football games, golf camp or just to go on tours. My mom went there and my grandma was on the admissions board for a stretch of time."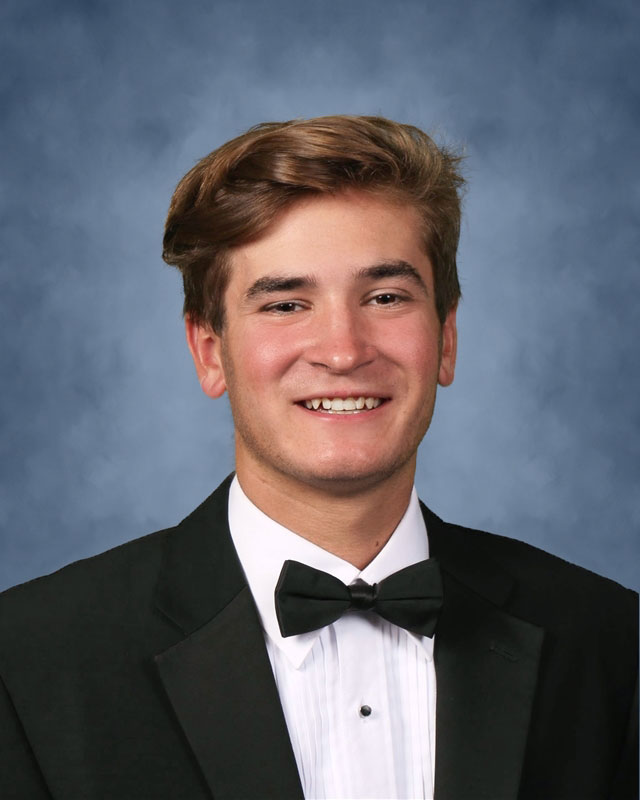 Huntington senior Patrick Sclafani will attend Penn State University
The Huntington teenager intends to study golf management in Penn State's highly regarded professional golf management program.
"I've always loved the game of golf and couldn't imagine doing anything different in the future," Mr. Sclafani said. "I will be playing and studying golf, which is the perfect combo for me."
The senior said one of the highlights of his time at Huntington has been meeting new friends and new teachers. "I've made so many new friends that I will never forget," Mr. Sclafani said. "I've also come across so many teachers and faculty members at Huntington that have become mentors for me and helped me get to the point that I'm at right now. I will forever be grateful for that."
Mr. Sclafani's advice to incoming freshmen? "Break out of your shell as quickly as possible and don't be shy because you will meet so many people along your next four years that will change your life in a positive way," he said.
The teenager's grandfather obtained a Ph.D. at Penn State and taught English there. It appears that Mr. Sclafani was destined all along to attend school in State College, Pennsylvania.
"My experience at Huntington could not have been any better," Mr. Sclafani said. "I've learned so much and I would not be the person I am today if it wasn't for the teachers and friends I've made in the past four years. I will miss this school and all the memories it gave me, but I will never forget my time here at Huntington High School."