September 10, 2019
Huntington High School junior Sasha Koulakova has been honored as a finalist in Stony Brook University's 14th annual Japan Center essay contest for her exceptional written work. A dozen other Huntington students were recognized as semi-finalists in the competition, which drew more than 300 entries from dozens of metropolitan area high schools and colleges.
Huntington social studies teacher Camille Tedeschi has encouraged her past and present students to participate in the essay contest for many years. Ms. Tedeschi has visited Japan several times and is well-known to Stony Brook Japan Center officials.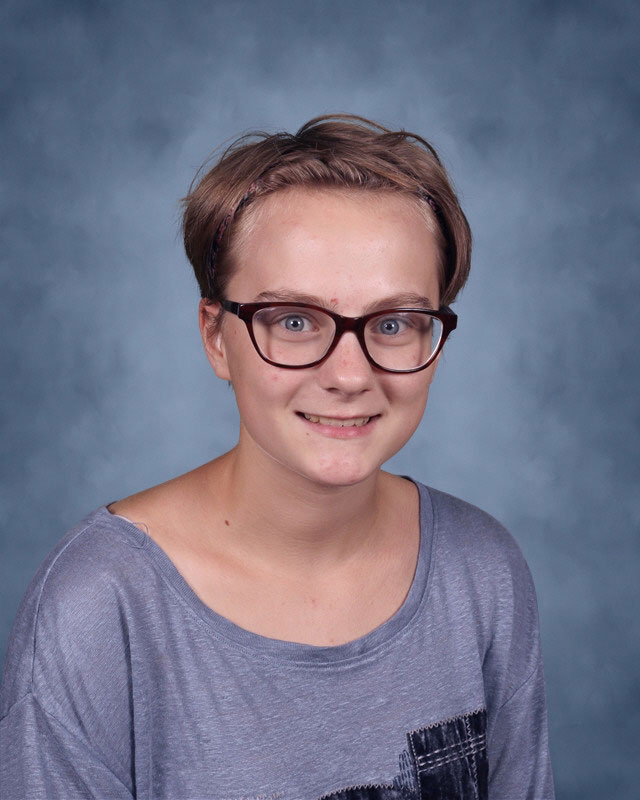 Huntington's Sasha Koulakova was a finalist in the Japan Center at Stony Brook's essay contest.
"My essay was about Shintoism and how it affects me in my daily life as well as others in Japan," Ms. Koulakova. "It's a core belief that was my first thought when I heard about it from my teacher, Ms. Tedeschi. I had a lot of fun writing an essay with such a flexible prompt as this one."
Huntington's semi-finalists in the contest, which was sponsored by Canon USA, included Danielle Brite, Mia Brown, Chloe Buffone, Nathaniel Deegan, Rebecca Hoffmann, Aiden Lefebvre Ainsley Lumpe Alexa Rind Valerie Rogel Andreas Seferian, Ella Siepel and Chloe Wheeler.
"An impressive collection of contributions and achievements in the established Stony Brook Japan Center essay contest," Huntington Superintendent James W. Polansky said. "Congratulations to all participants on their research and writing efforts, and to teacher Camille Tedeschi on the support she continually provides."
Essayists were asked to "discuss one or more aspects of Japan, including art, culture, tradition, values, philosophy, history, society, politics, business and technology in relation to their personal views, experiences and/or future goals.
"I've been Sasha's teacher for three years now and she is smart, hardworking, loves to learn and is extremely talented," Ms. Tedeschi said. "Sasha is insightful and analytical and a lot of fun to have in class. She contributes a lot to any class she is in. As an aside, she loves to draw and doodle on her work. I always look forward to reading what she has to say and also viewing what she draws. Sasha is a unique student. It has been so much fun teaching her world history that now I'm excited to teach her US History."
Ms. Koulakova scored a perfect 100 on the Global History Regents exam. Yes, she is that impressive.
All of Huntington High School's honorees are impressive in their own right, but taken together, it is remarkable group. No other high school came close to producing a similar number of finalists and semifinalists.
"Even though I didn't know quite what to expect going into it, I had a lot of fun writing my essay for the Japan essay contest," Ms. Siepel said. "Though I'm not always the most confident writing personal narrative, I ended up having a lot to talk about and being really happy with my final paper, so I'm glad that was recognized when I was named a semifinalist."
An island nation of more than 126 million citizens, Japan is an economic powerhouse and one of the United States' closest allies and trading partners. It is located in the Pacific Ocean in East Asia.
"The Japan Center at Stony Brook was established in January 2003 with the mission of creating a bridge between the university and the local community and promoting education and research in the study of Japan, Japanese culture and society, and the lives of both Japanese and Japanese- Americans," according to an online profile. "The Center is operated by university faculty, alumni, and influential individuals in the local community. The Center organizes symposia, lectures, workshops, performances, film festivals, educational events and outreach programs."