September 4, 2019
Aedan McDonald smiles and waves and offers a friendly "hello" as he passes his Huntington High School classmates and teachers in the hallway. But that genial personality quickly changes when the senior steps into the athletic arena. Few can match his competitive streak.
Mr. McDonald is a fine student and a sensational athlete. He plays on the Blue Devil football and lacrosse teams and also wrestles for Huntington. He has shined in every sport and plays to win.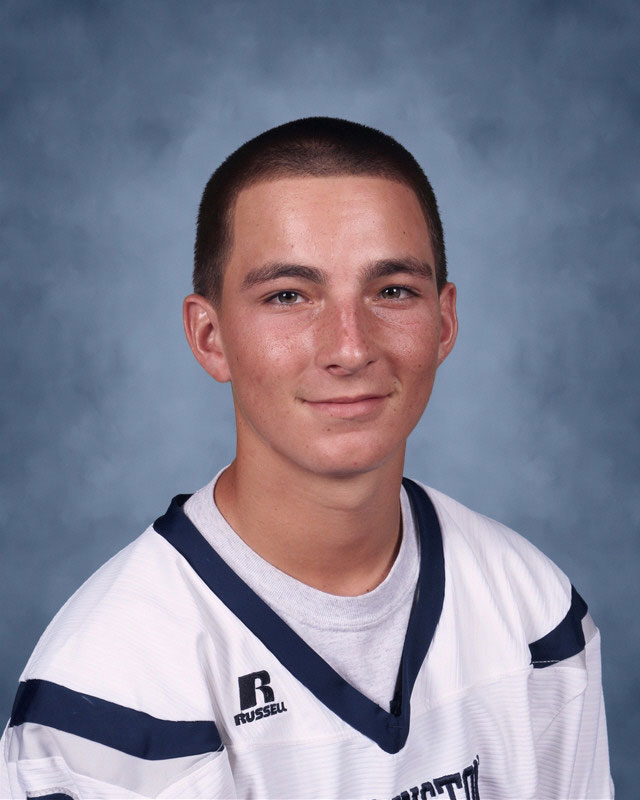 Huntington High School senior Aedan McDonald.
The teenager's closest friends are Cole Pillion, Chas Forte, Nick Mattio, Liam Hassett and Ryan Baker. Mr. McDonald gets along with everyone.
A volunteer firefighter with the Halesite Fire Department, Mr. McDonald also participates in the Young Leaders youth development organization. He was a lifeguard this past summer.
"It's always nice to have a cousin in school your age who cares about you, whether we are in school or on the fireground we are always helping each other succeed and learn new things," said Mr. Forte, a classmate and volunteer firefighter. "It definitely makes school a lot easier."
Mr. McDonald is interested in a career as a physician assistant. He's currently looking at Rochester Institute of Technology, University of Delaware, University of North Carolina at Chapel Hill and Quinnipiac University. But it's still very early in the process.
The senior is interested in participated in a Reserve Officers' Training Corps (ROTC) program. ROTC is a college/university based program that trains commissioned officers for the United States Armed Forces.
Mr. McDonald's senior year schedule includes classes in Advanced Placement Environmental Science, calculus, multi-cultural literature, economics and career and financial management.
The senior's favorite faculty member has been business teacher Suzie Biagi, "because I have had her every year and she has always been there to help me," he said.
The teenager has been enrolled in Huntington UFSD since his first day of kindergarten. "It's been a great experience and I've learned a lot," Mr. McDonald said. "I couldn't see myself anywhere else. I'm a part of a great class and can't wait for this year."