October 29, 2019
A recent visit to the 270 year old Conklin Farmhouse Museum in the village brought Flower Hill Primary School second graders into touch with the town's colonial history and a way of life that once existed in the community.
Located on the southwest corner of High Street and New York Avenue, the David Conklin house was constructed in sections, with the original main one built about 1750. The Conklin family donated the structure and the property it sits on to the Huntington Historical Society in 1911.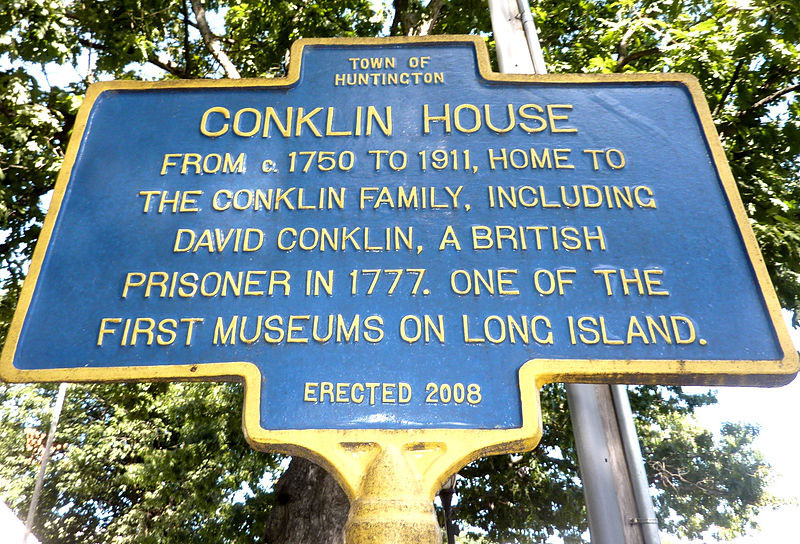 The Conklin House Museum provides insight into colonial life in the town.
The original barn deteriorated to a degree that it had to be removed. The barn currently on the site was built in 1830 on the Taylor farm in Laurel Hollow. It was dismantled piece by piece and reassembled on the Conklin property in 1990.
The Flower Hill second graders enjoyed touring through the colonial era house, which includes a table and chair used by George Washington during his famous 1790 visit to Long Island.
The youngsters participated in hands-on activities in the historic barn. Huntington Historical Society volunteers dressed in colonial era garb worked with the Flower Hill students, who took delight in examining various artifacts while getting a taste of what life was like for some of the town's original inhabitants.
The Flower Hill group saw the area where Sybel Conklin and her children lived and worked while her husband, David was held prisoner by the British in 1777 in the midst of the Revolutionary War.
Teachers prepared the students prior for the trip so they were generally familiar with colonial life and local history. But nothing beats visiting the scene of history itself.
Listed on the National Register of Historic Places, the Conklin house is decorated consistent with three periods of America's history: Colonial, Federal and Victorian.
Flower Hill students consumed all the local history that was served up and returned to school talking about everything they saw and heard.