November 14, 2019
Huntington High School's French Honor Society is a group committed to more than just the French language and culture. United by language and small class communities that foster learning in a comfortable environment, the group pursues fundraising initiatives to help the needy across the world and also has fun celebrating holidays in a festive way.
The organization is led by executive board members Diya Rai-Gersappe (president), Hannah Avidor (vice president), Moira Contino (secretary) and Julien Rentsch (treasurer). Veteran teacher Deidre Mayer serves as the group's faculty advisor.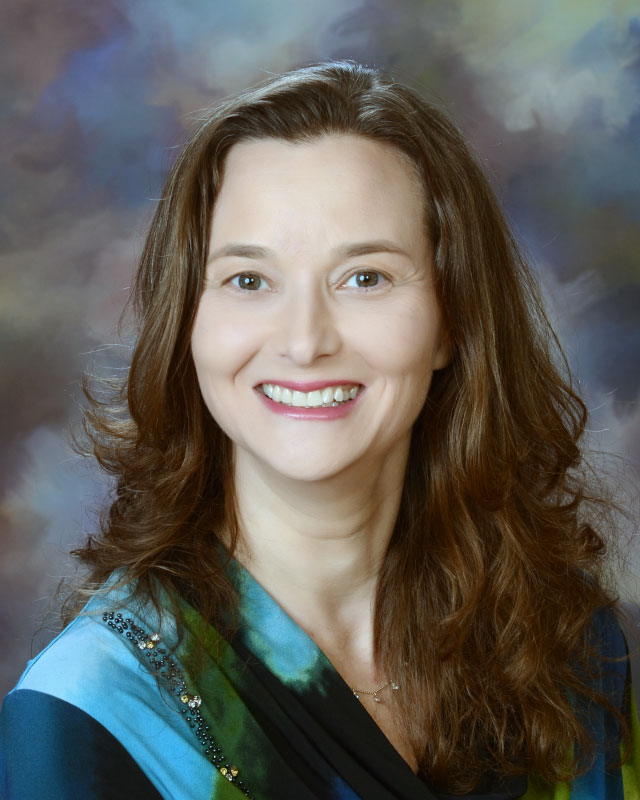 Huntington High School French teacher Deidre Mayer.
"Regarding the language learning itself, the French program prides itself on having several recipients of the New York State Bilingual Seal of Literacy, as well as a Trilingual Seal recipient Cynthia Portillo Yanes (English, French, Spanish)," Mrs. Mayer said. "The French Honor Society is excited to encourage others with other prior language knowledge to join the French program, seeking further Trilingual Seal recipients."
Students are very loyal to the program. "French is the perfect medium to explore a new language, and it allowed me to pursue a trilingual seal," Ms. Portillo Yanes said.
Huntington's French students have also been garnering honors in the National French Exam (Le Grand Concours) for the past two decades. Last spring, Alice Bradford and Eunice Bonita Ramos received the accolades of 17th place and 21st place nationally, respectively. Both fell into the top ten in Suffolk County for all of the years they have been in French.
Ms. Bradford has won plaudits every year since seventh grade. "Throughout high school, my French experience allowed me to compete and excel locally and nationally," she said.
The French Honor Society's influence and enthusiasm extends far beyond Huntington, the group has annually fundraised to send aid to Haiti for the past five years, primarily going towards the education of underprivileged elementary school children.
This past year, the organization covered the tuition of 19 primary school students in Paulette, Haiti. Fundraising activities range from bake sales to the more unconventional spring dodgeball tournament, which has become exclusively a French Honor Society tradition. Garnering participation from all grades, the dodgeball tournament is a thrilling event that the group looks forward to year after year.
So what comes next for the French Honor Society? Well, this December, the group is excited to visit the intermediate schools and tell them all about the French program. With such a passionate group of seniors leading the organization, they look forward to sparking interest in younger students.
"Coming from a non-francophone background myself, I really enjoyed learning about the French culture and the language itself," Ms. Rai-Gersappe said. "I think it's really important to introduce kids to different languages and cultures, especially those they may not have otherwise been exposed to. This allows for them to have a more enriched learning experience."
Naturally the group also likes to inject some fun into the academic content whenever possible. For example, French students annually attend the Broadway rendition of "The Phantom of the Opera" after reading the entire book of "Le Fantôme de l'Opéra" and it is a tradition that both Mrs. Mayer and her students are thrilled to continue.
"Seeing 'Phantom' never gets old to me," Mrs. Mayer said. "It's wonderful to re-experience the magic of Broadway and its connection to French Literature and the accomplishment students feel having read an entire book in French."